CHARLOTTE – Quarterback Derek Anderson understands why he's getting more attention this week.
Cam Newton remains in the concussion protocol, meaning Anderson has been taking the first-team reps during practice.
But that doesn't change the 12-year veteran's approach to the week of preparation.
"I learned early on in my first couple years starting that I just have to trust what I do," said Anderson, who has been Newton's backup since 2011. "I stick to a schedule; I do the same things every single week. Trust it and understand that I know that I've covered all my bases."
For a guy who likes routine, Anderson couldn't help but smile when asked about Carolina's next opponent, the Tampa Bay Buccaneers.
Anderson's only two starts for Carolina came against the Bucs with Newton sidelined in 2014, and the Panthers prevailed both times.
"It's kind of funny, or coincidental, I don't know," Anderson said. "Kind of weird if you think about it."
Regardless of the opponent, the Panthers have faith in Anderson's ability to lead the offense. His 172 yards and two touchdowns in relief of Newton against the Falcons only expanded it.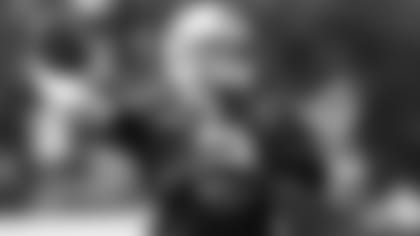 "We've got absolute confidence in Derek," head coach Ron Rivera said. "He's done a great job for us. He's been very steady."
Said tight end Greg Olsen: "He's played in this league a long time. He's been in all the difference scenarios. He's probably better than a lot of starters. We're happy to have him, we're lucky to have him. If that's the case, we're going to roll with it."
Anderson is good enough to perhaps be a full-time starter elsewhere, but he's chosen year after to year to remain in Carolina. He loves the organization's culture and he's built a strong bond with Newton, which makes weeks like this somewhat bittersweet.
When Anderson starts, it means something has happened to franchise quarterback.
"Obviously, he's frustrated, but there's nothing you can really do at this point until you pass all the tests and see all the doctors," Anderson said of Newton. "For the most part, he's in good spirits."
If Newton can't play, Anderson knows a win in his absence will be the best way to lift everyone's spirits.
"(Cam's) always been supportive of me. I take a lot of pride in making sure that if it's my turn, I go in and don't miss a beat," Anderson said. "I know how much he wants to win football games and how much he puts into it. I put a lot of pressure on myself.
"If I do play, I just go do what I do. Throw to the guys, let them make plays and see what happens."
View photos from the Panthers' week of practice leading up to their game against Tampa Bay.