DeShaun Foster owns two of the greatest runs in Panthers playoff history – a short one for a touchdown when he ran around or through five Philadelphia Eagles' defenders in the 2003 NFC championship game, and then a 33-yard touchdown run in the subsequent Super Bowl vs. the New England Patriots.
Born in Charlotte, he now coaches running backs at UCLA, his alma mater. We caught up with him recently to see what he's up to and to reminisce about his time with the Panthers, when he rushed for 3,336 yards and 10 touchdowns (plus four receiving touchdowns) from 2003 through 2007.
So how long have you been coaching at UCLA?
"Whenever Coach (Jim) Mora's first year was. I guess it was 2012. I was coming back to school just to finish up my undergrad (degree), and I basically got into coaching. The athletic director who was here and over football at the time, Bobby Field, he told me to come on up and get with the football team.
"So I did two years of undergrad (assistant) in 2012 and '13. In 2014 I was a GA (graduate assistant). In 2015, I was player development. And then this past season, I was the running backs coach at Texas Tech. Then I just got the running backs job back at UCLA a few weeks ago."
So you had to leave your alma mater for a year and then come back?
"Yeah. It was hard to leave UCLA at the time, but it was an opportunity to finally get my own (coach's) room and coach running backs. So I couldn't pass on it."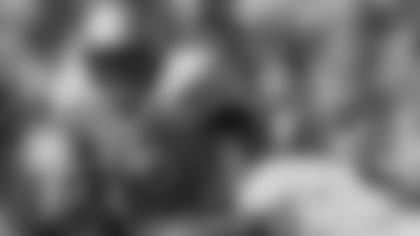 What's it like transitioning from being a running back in the NFL to coaching running backs in college?
"It's exciting. I like it. It's a way to remain competitive and stay around the game. I enjoy sharing with my running backs the things I learned under Jim Skipper (long-time running backs coach with the Panthers). It's just exciting to remain around the game, basically."
Yeah, you get to stay involved but don't have to take the hits, right?
Checking out the video of that 1-yard touchdown run you had in the NFC Championship against the Eagles, it's mighty impressive. What do you remember about it?
"Man, to me, it was kind of surreal. To do it in that moment. But at the time, honestly, it didn't seem like that big of a deal to me.
"Now if you go back and watch it, it's great. It was just nice to get your number called in a big game like that and go make a play. I had come off microfracture (knee surgery) and that was really my first year, so it was just exciting to be able to contribute to the team's success like that. It was my second year, but I got hurt in the third preseason game of my rookie season, so that was really my first year of playing."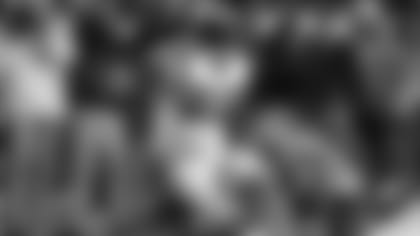 What about the 33-yard TD run in the Super Bowl?
"It was a no-huddle play, and I was juiced. I was just so excited. Again, just being in a big game like that and then they call your number … it's all you could ask for as a young player. You just want to make something happen.
"I enjoyed (fellow Carolina running back) Stephen Davis and being able to play with him that year. Then to do as well as we did, that was just so exciting. Stephen is another guy I still talk to, also."
Do your players at UCLA know what you did in college and the NFL?
"Well, the fact that I went to UCLA helps. They still have pictures of me up on the walls. That helps. When I was at Texas Tech, not so much.
"I think they just end up Googling it and trying to figure stuff out. But with Madden now, if you're not in that (video game), you're not really relevant to them (as a player). I get it more from parents who come up to me and say, 'Yeah, I remember when you were a running back.'"
How do you look at your career as a whole, which included three consecutive seasons with the Panthers when you gained 800 or more yards?
"I mean, I wish I could have had just a little bit more success. It was kind of like every other season, I was trying to recover from an injury. That's the way the ball bounces, basically. There wasn't anything I could do about breaking bones or some of the other stuff that happened.
"But I was excited to make it to the NFL and to play for a team where I was born in that state. That part of it was great."