CHARLOTTE – Two very different career paths converged almost simultaneously on Aaron Rodgers in the fourth quarter of Sunday's game between Carolina and Green Bay.
On fourth-and-14, defensive end Julius Peppers ripped through the block of right tackle Jason Spriggs and crashed into Rodgers. Defensive end Mario Addison fought off tight end Richard Rodgers and converged from the left side to bring the quarterback down for a 9-yard loss.
And with that, Addison and Peppers – who entered Week 15 with 9.5 sacks apiece – split the sack and became the fifth duo to reach double-digits in franchise history.
Peppers getting to 10 is nothing new. In fact, this is the 10th time in his 16-year career he's posted at least 10 sacks. Bruce Smith, Reggie White and Kevin Greene (White and Greene both spent time with the Panthers) are the only others who've done that.
"The best natural pass rusher that I've ever seen," said NFL Network analyst Bucky Brooks, a former scout for the Panthers. "At 37, he's become a more skilled and nuanced rusher off the edge."
And at 37, Peppers became the third-oldest player to notch 10 sacks in NFL history. The former No. 2 overall pick has had a remarkable career with a spot in the Hall of Fame secured.
Addison on the other hand, was an undrafted free agent who had to prove he belonged on an NFL roster. He was waived by Chicago and Indianapolis before the Panthers plucked him off the Washington practice squad in 2012.
Despite recording 9.5 sacks in 2016 and 12.5 combined in the two years before that, he's still very much under the radar nationally.
"I knew Mario when he was a rookie and he was up with us in Chicago," Peppers said. "He didn't make it – he got released a couple times – and that's his story. That's the kind of guy he is. He kept trying, kept trying and he finally found his niche down here."
Not only has Addison found a niche, he's developed into one of the most consistently effective pass rushers in the NFL.
As Peppers said recently, Addison has "turned himself into a premier rusher." He's posted 18 sacks in his last 21 games, which is tied for third-best in the league over that stretch.
"When you look at Mario and his dedication and hard work, I'm just extremely proud of him and the effort he puts forth each and every day," defensive coordinator Steve Wilks said. "For him to get to double-digit (sacks) just shows his commitment."
With two regular season games left, the underdog Addison and the legendary Peppers are neck-and-neck in the race to be team leader in sacks. It's a friendly competition that has fueled the Carolina pass rush all year long.
"Pep motivates me a lot," Addison said. "It's good to have somebody that pushes you, that makes you want it even more. He's that guy."
"I know he wants it," Peppers said with a smile. "I'm rooting for Mario."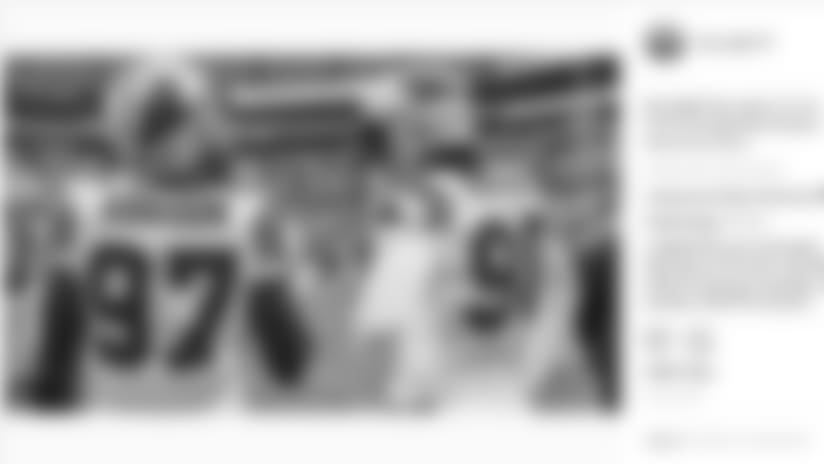 ](https://www.instagram.com/p/Bc04AW4BBkV/)