Trae Waynes
6-0, 186, Michigan State
Waynes is widely considered the best defensive back in the class after developing into a shutdown corner at Michigan State. Finished the 2014 season with three interceptions, eight passes defensed and 46 tackles. Boasts ideal length and speed after running a 4.31 40-yard dash at the Scouting Combine. Waynes will likely be drafted in the middle of the first round.
Jalen Collins
6-1, 203, Louisiana State
Collins is the latest high-caliber prospect to emerge from Louisiana State's deep defensive backfield. He recorded three interceptions and 19 passes defensed in his three seasons. Collins is still considered raw, in part due to a lack of starting experience with only 10 career starts, but he has the size and athleticism to be a first-round pick.
Marcus Peters
6-0, 197, Washington
Peters will give NFL teams a lot to think about. He has the physical tools and production evaluators look for, but there are off-field concerns after being dismissed from the team nine games into the 2014 season. Peters finished his three-year career with 11 interceptions and 27 passes defensed. Some believe a team will select him late in the first round.
Kevin Johnson
6-0, 188, Wake Forest
Several analysts believe Johnson has the best coverage skills in the class. The four-year starter finished his career with seven interceptions, 38 passes defensed and 189 tackles. He's projected to be a late first-round selection.
Byron Jones
6-1, 199, Connecticut
The safety turned corner has turned heads during the pre-draft scouting season. After switching to cornerback for his final two seasons, Jones recorded five interceptions and 12 passes defensed in 19 starts. A shoulder injury ended his senior season. Jones produced a jaw-dropping, record-breaking 12-foot-3-inch standing broad jump at the Scouting Combine and he'll likely be a second-round pick.
P.J. Williams
6-0, 194, Florida State
Mayock has Williams and Jones tied for the fifth spot in his rankings. Williams finished his career with four interceptions, 18 passes defensed and 123 tackles. His brightest moment came in the 2014 BCS National Championship against Auburn, when he recorded seven tackles and one interception on his way to being named Defensive Most Valuable Player. Williams was recently arrested on a DUI charge, which could impact his draft stock.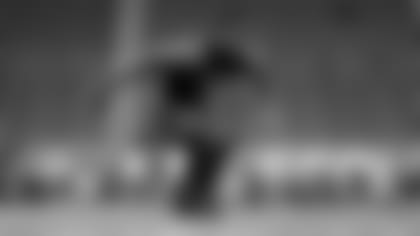 Ronald Darby
5-11, 193, Florida State
Darby is another Seminole vying to be selected in the early rounds. His 4.38 40-yard dash was second only to Waynes among cornerbacks. Darby also posted the second-best vertical jump among corners (41.5 inches).