Leonard Williams
6-5, 302, Southern California
A dominant force who appears destined to be a top-five overall pick. … A prototypical defensive tackle with impressive size and strength who moves better than a man of his size should be able to. … Dominant run stopper also amassed 20 sacks in three college seasons.
Arik Armstead
6-7, 292, Oregon
Less polished than Williams but loaded with potential that could be too much for a team to ignore with its first pick. … Also played basketball until his senior season, when his focus on football paid dividends. … Versatile enough to line up at defensive end.
Malcolm Brown
6-2, 319, Texas
Outland Trophy and Bronko Nagurski Award finalist last season. … Consistent contributor for three years who was a force in the middle of the line but also active against the passing game.
Danny Shelton
6-2, 339, Washington
All-American as a senior when he racked up 89 tackles, including 16.5 tackles for loss and 9.5 sacks. … Also an Academic All-American. … A mountain of a man who knows how to be a space-eater but capable of much more. … Could possibly slip into the top 10.
Eddie Goldman
6-4, 336, Florida State
Shared the No. 5 spot in Mayock's latest rankings with Jordan Phillips. … A successful season at defensive end for a loaded defense in 2013 served him well upon returning to his more natural position in 2014. … Improved quickness and burst as an end, but power and run stopping ability remain bread and butter. … An ankle injury sidelined him for NFL Combine and could have contributed to a so-so pro day.
Jordan Phillips
6-5, 329, Oklahoma
Potential game-changer but lacks the experience to create a clear picture of what he'll be on the next level. … A reserve in 2012, then played in just four games in 2013 because of a back injury before logging his lone full season in 2014. … Still learning how to use his immense physical skills.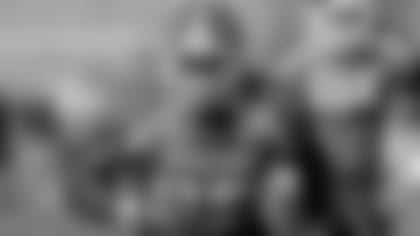 Grady Jarrett
6-1, 304, Clemson
Shorter than most elite defensive tackles but no shortage of ability or drive. … Arguably the Tigers' most productive lineman the last three years along a front that included potential top-10 pick Vic Beasley. … A beast against the run and deterrent in the passing game who could be selected in the second round. … Three-time All-Atlantic Coast Conference honoree.
Xavier Cooper
6-3, 293, Washington State
Paced all tackles and edged by just five defensive ends at the NFL Combine with a 7.23 time in the three-cone drill. … Second among tackles with a 4.86 40-yard dash (beaten only by a prospect many consider a defensive end) and second in the 20-yard shuttle run. … Also top 10 among all defensive linemen with 29 bench press reps.