DeForest Buckner
6-7, 291, Oregon
A versatile performer capable of playing anywhere along the defensive front and a dominant one at that. Seems like a lock to be a top-10 selection after truly coming into his own last season and leading the Pac-12 with 10.5 sacks. Named an All-American and the conference's defensive player of the year.
Sheldon Rankins
6-1, 299, Louisville
Impressive quickness for such a big man, Rankins' 22nd birthday present could be hearing his name called in the first half of the first round on April 28. Can clog up the middle but also has significant pass rush ability, some suggest ala Panthers standout Kawann Short.
Jarran Reed
6-3, 307, Alabama
Will Reed or Crimson Tide running mate A'Shawn Robinson be selected first? Hard to say, but both could well be picked in the first round. The name of Reed's game is brute strength, and he could become an imposing run stopper on the next level.
A'Shawn Robinson
6-4, 307, Alabama
Robinson and Reed weigh the same, with Robinson having an inch on Reed. Robinson is a bit more experienced on the highest level, having played at Alabama for three seasons while Reed was a junior college transfer in 2014. Robinson had a touch more success as a pass rusher, but they're both run stoppers first and foremost.
Robert Nkemdiche
6-3, 294, Mississippi
One of the more polarizing figures in this year's draft class, Nkemdiche has immense talent but also significant question marks. Off-the-field issues and inconsistent play are concerns, but the former top high school recruit has shown exciting flashes.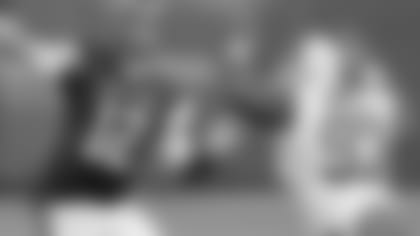 Javon Hargrave
6-1, 309, S.C. State
The native of Salisbury, N.C., put himself on the map with a remarkable six sacks in a game in 2014. There is the typical concern about how he'll perform against top-level competition after four seasons in the Football Championship Subdivision, but Hargrave assuaged some of those fears with a strong showing at the East-West Shrine Game and could prove worthy of a third-round pick.