David Yankey
6-6, 315, Stanford
First-team All-American started all but one game over past three seasons in addition to playing as a true freshman in 2010 before an injury ended his season early. … Had one year of eligibility remaining after being granted a medical redshirt in 2010. … Played left tackle in 2012 but shifted back to left guard last season. … Smooth, powerful, polished prospect.
Xavier Su'a-Filo
6-4, 307, UCLA
Second-team All-American split time between left guard and left tackle in 2013. … Full-time starter at left tackle in 2009 as a true freshman, then went on a two-year Mormon mission before starting at left guard in 2012. … Appears to be better equipped to play guard.
Brandon Thomas
6-3, 317, Clemson
Considered a possible second-round pick before suffering a torn anterior cruciate ligament during a recent workout with the New Orleans Saints. … Injury could impact his draft status and wipe out his entire rookie season. … Started at left tackle last two seasons for Tigers but likely to line up at guard in the NFL.
Marcus Martin
6-3, 320, Southern California
First-team All-Pac-12 selection in first season at center in 2013. … Started at guard in 2011 and 2012. … Relatively short but powerful frame should serve him well as an NFL center. … Surprised some by turning pro with one year of eligibility remaining but has climbed up draft boards.
Weston Richburg
6-3, 298, Colorado State
Durable and savvy prospect who started all 50 games, including 45 starts at center, over his four college seasons. … Level of competition could be a concern but shouldn't be given how well he performed at Senior Bowl and in a 2012 game against Alabama.
Travis Swanson
6-5, 312, Arkansas
Started all 50 games over his four college seasons and fared well on a consistent basis against Southeastern Conference competition. … Strong leader, named team captain each of his final two seasons with the Razorbacks.
Dakota Dozier
6-4, 313, Furman
Gritty guard was a Football Championship Subdivision All-America this past season and a three-time all-Southern Conference selection. … Could be drafted before the end of the third round thanks to amazing athleticism for his size.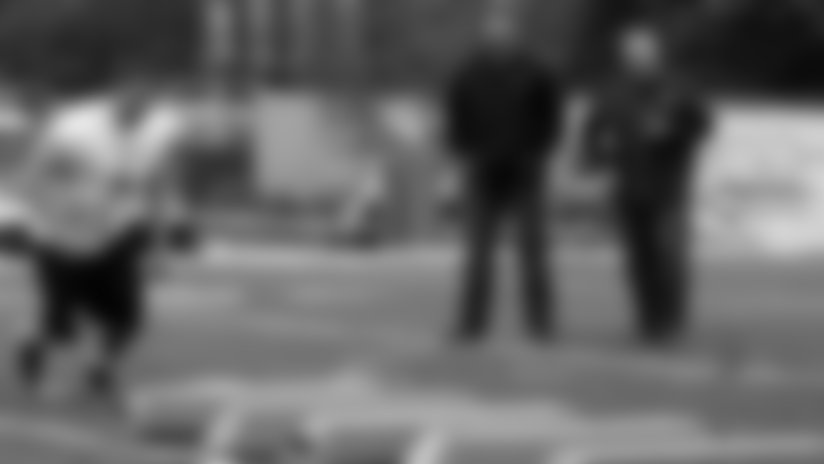 Russell Bodine
6-3, 310, North Carolina
Led all NFL Scouting Combine participants with 42 bench-press reps. … Ranked fifth among offensive linemen with a 29-inch vertical and sixth in the broad jump with 9 feet, 1 inch. … Potential middle-round pick can play center or guard.