Carson Wentz
6-5, 237, North Dakota State
In two years as starter, extended the Bison's streak of consecutive Football Championship Subdivision titles to five, earning MVP honors in both championship games. Missed half of last season with a broken wrist but returned to full health during the playoffs and looked like the dominant performer that has him considered one of two quarterbacks likely to go in the first 10 picks.
Jared Goff
6-4, 215, California
The other top-10 prospect, Goff capped three outstanding seasons as a starter with 467 yards and six touchdowns in a bowl victory. Piled up 96 career touchdown passes in an up-tempo offense. Has almost no experience under center, but out of the shotgun showed the quick release and accuracy that should translate well to the next level.
Paxton Lynch
6-7, 244, Memphis
A dual threat, Lynch impressed with his accuracy and decision-making last season, tossing 28 touchdowns against just four interceptions. In chances against top competition, dazzled in an upset of Mississippi in the regular season but fizzled in a bowl game loss to Auburn. One of two quarterbacks who could either be picked in the first round or last into the second.
Connor Cook
6-4, 217, Michigan State
The other prospect who may or may not last until the second round, Cook is a bona fide winner, going 34-4 in three years a starter. A shoulder injury that impacted him late last season could be a cause of concern for some, but he's built to take some punishment and is capable of punishing defenses as long as he shores up his accuracy.
Dak Prescott
6-2, 226, Mississippi State
Only the second quarterback in Southeastern Conference history (along with Tim Tebow) to lead his team in passing and rushing yards in back-to-back seasons. Rushing numbers were down in 2015 but he took positive steps as a passer, evidenced by 29 touchdowns versus just five interceptions.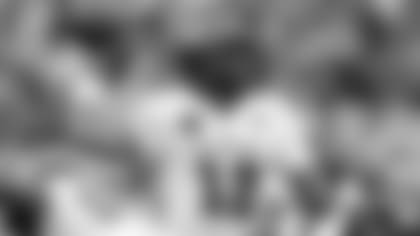 Jacoby Brissett
6-4, 231, N.C. State
Did a little bit of everything as a two-year starter after transferring from Florida, displaying dual-threat skills with an uncanny knack for escaping pressure. A good leader and decision maker in terms of avoiding big mistakes but sometimes throws the ball away or runs in situations where a throw into a tight window might be required on the pro level.
Jeff Driskel
6-4, 234, Louisiana Tech
Florida transfer was far and away the fastest quarterback at the combine with a 4.56 in the 40 and also easily paced his position with a 10-2 leap in the broad jump. As a graduate transfer last season, resurrected his pro prospects and should be drafted or at the least get a serious look as an undrafted signee.