MAYOCK'S TOP QUARTERBACKS
Geno Smith
6-3, 218 pounds, West Virginia
Smith put together a remarkable senior season. He threw for 4,205 yards, 42 touchdowns and just six interceptions, while also boasting a 71.2 completion percentage... Thrived as the quarterback of the Mountaineers' high-powered spread attack for three seasons, becoming the school's record holder in passing yards (11,662), completions (988) and touchdowns (98)... Smith has established himself as the top quarterback available and is projected to be drafted early in the first round.
Matt Barkley
6-3, 227 pounds, Southern California
Barkley came to USC as the No. 1 quarterback recruit in the country and became a prolific four-year starter for the Trojans... Finished his career with 12,327 yards, 116 touchdowns, 48 interceptions and a 64.1 completion percentage... Barkley holds Pac-12 records for career yards, touchdowns and completions... Suffered a shoulder injury that ended his senior season prematurely... Most scouts view Barkley as a first-round pick.
Mike Glennon
6-7, 225 pounds, North Carolina State
A tall, strong-armed pocket passer, Glennon was a productive two-year starter for the Wolfpack, throwing for 7,085 yards, 62 touchdowns and 29 interceptions in those two seasons... Glennon's size and ability to throw the deep ball stood out at the Senior Bowl, and he's expected to be a second- or third-round selection.
Ryan Nassib
6-2, 227 pounds, Syracuse
A three-year starter for the Orange, Nassib capped his college career with a stellar senior season, throwing for 3,749 yards, 26 touchdowns and 10 interceptions with a 62.4 completion percentage... Nassib became the school record holder for career passing yards (9,190) and completions (791)... Likely to be taken in the second round.
Landry Jones
6-4, 225 pounds, Oklahoma
Jones was the Sooners' starting quarterback for four seasons and threw for more than 4,000 yards in each of the last three seasons... His most impressive campaign came in his sophomore year when he compiled 4,718 passing yards and 38 touchdowns (threw for 4,267 yards and 30 touchdowns as a senior)... Finished his career as the Big 12's all-time leader in passing yards with 16,646... Jones is projected to be a mid-round selection.
---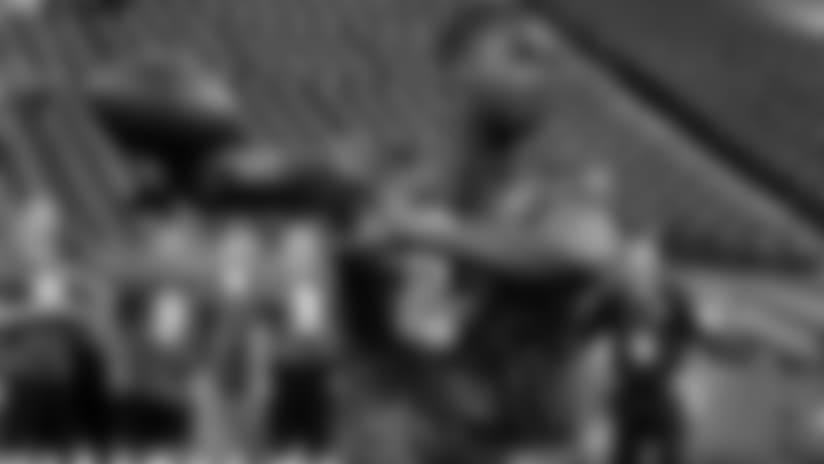 Geno Smith
6-3, 218 pounds, West Virginia
Smith showed off his athleticism at the combine, earning first place among quarterbacks with a 4.59 40-yard dash and a 10-4 broad jump. 
E.J. Manuel
6-5, 237 pounds, Florida State
Manuel – a second- or third-round projection – finished second behind Smith with a 4.65 40-yard dash and claimed the top spot among quarterbacks with a 34-inch vertical.
Matt Scott
6-2, 213 pounds, Arizona
Scott – a mid-round projection – ran a 4.69 40-yard dash and was the top quarterback in the three cone drill.