Kenny Vaccaro
6-0, 214 pounds, Texas
Vaccaro is considered the top safety after starting 26 consecutive games at Texas... Recorded 92 tackles, two interceptions, seven passes defensed and two forced fumbles as a senior... Finished his career with 231 tackles, five interceptions, 24 passes defensed and four forced fumbles... The aggressive, instinctual safety brings a physical edge to his game and is expected to be drafted in the middle of the first round.
Matt Elam
5-10, 208 pounds, Florida
Elam isn't as big as the other top safeties, but he often plays behind the line of scrimmage and routinely lowers his shoulder to produce devastating hits... A two-year starter at Florida, Elam recorded 176 career tackles, 23.5 tackles for loss, six interceptions, 19 passes defensed and three forced fumbles... Elam is projected to be a late first- or early second-round pick.
Jonathan Cyprien
6-0, 217 pounds, Florida International
A starter for the better part of four seasons, Cyprien led Florida International in tackles twice (113 stops in 2010 and 93 in 2012)... Recorded three interceptions as a senior and finished his career with 28 passes defensed and six forced fumbles... A big-time hitter who embraces contact, Cyprien is slated to come off the board in the second round.
Eric Reid
6-1, 213 pounds, LSU
Reid was a starter for the past two seasons and was an All-American as a junior in 2012... Finished his career with 199 tackles, six interceptions and 17 passes defensed... A relentless playmaker coming from a highly-skilled LSU defensive backfield, Reid will likely hear his name called in round two.
Shamarko Thomas
5-9, 213 pounds, Syracuse
Thomas emerged as a first-team All-Big East selection in 2012 after recording a team-leading 88 tackles along with two interceptions as a senior... A riser in Mike Mayock's position rankings after an impressive combine performance, Thomas is expected to be a second- or third-round selection.
---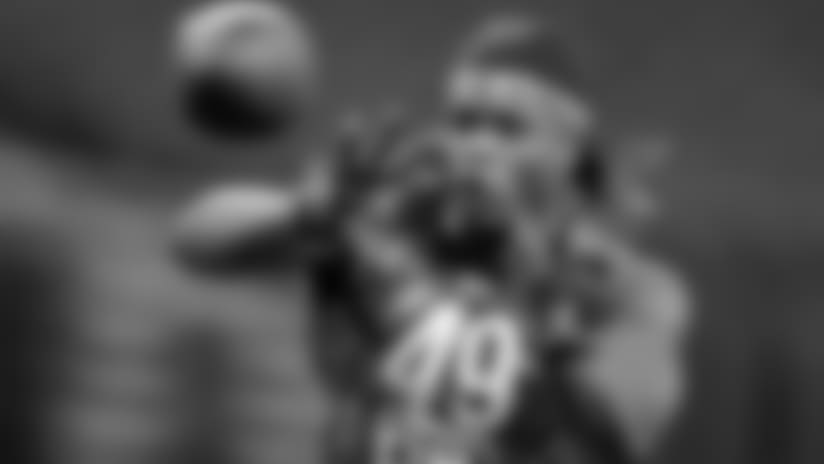 Shamarko Thomas
5-9, 213 pounds, Syracuse
Thomas placed first among safeties in the 40-yard dash (4.42), bench press (28) and vertical jump (40.5 inches).
T.J. McDonald
6-3, 219 pounds, Southern California
It'll be hard for wideouts to make a catch over the 6-3 McDonald, who produced a 40-inch vertical.
Duke Williams
6-0, 190 pounds, Nevada
Williams – a late-round projection – finished first among safeties with a 4.0 20-yard shuttle.