Maxx Williams
6-4, 249, Minnesota
Declared for the NFL Draft after his redshirt sophomore season and is widely considered the top tight end in the class. Set school records for a tight end with 569 receiving yards and eight touchdowns in 2014. Father and grandfather both played in the NFL. Has ability to make big plays in the passing game and will likely be a second-round pick.
Clive Walford
6-4, 251, Miami (Fla.)
Four-year contributor developed into a threat in the passing game and a dependable blocker. Finished career with 121 catches for1,753 yards and 14 touchdowns – seven of which came in 2014. Versatile tight end is projected to be a third-round selection.
Blake Bell
6-6, 252, Oklahoma
After playing quarterback and serving as a powerful red zone rusher for three years, Bell switched to tight end for his senior season. Recorded 16 catches for 214 yards and four touchdowns. Has much to learn as he continues to adapt as a tight end but boasts intriguing athletic ability. Mayock is higher on him than most others, who see him as a late-round pick.
Nick O'Leary
6-3, 252, Florida State
Won the Mackey Award given to the nation's top tight end in 2014. Three-year starter finished his career as Seminoles' all-time leader among tight ends with 114 receptions, 1,591 yards and 18 touchdown catches. Doesn't possess elite athletic traits but consistently finds ways to produce as a pass catcher and blocker. Projected to be a middle-round selection.
Tyler Kroft
6-5, 246, Rutgers
After a breakthrough sophomore season in which he totaled 43 catches for 573 yards and four touchdowns, Kroft posted 24 receptions for 269 yards as a junior in 2014. Slip in production is a concern, but the struggling Rutgers offense didn't present Kroft with many opportunities to flourish. Likely another middle-round prospect.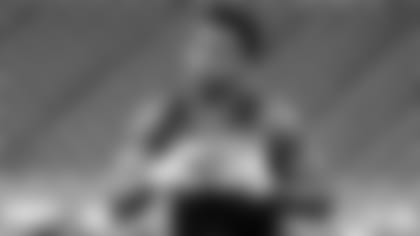 Mycole Pruitt
6-2, 251, Southern Illinois
Pruitt finished first among tight ends at the Scouting Combine with a 4.58 40-yard dash and a 38-inch vertical jump. Holds Missouri Valley Conference records for receptions (211), receiving yards (2,601) and receiving touchdowns (25) by a tight end.