After months of exhaustive evaluation of prospects, weeks spent organizing andfine-tuning their findings and days spent considering every conceivable draft-day scenario, the Carolina Panthers have a complete picture of the 2014 NFL Draft class.
Now it's time to find out what the 31 other teams think and how their thoughts will shape the Panthers' picks.
General manager Dave Gettleman and his staff have done everything possible to prepare for the draft, which begins at long last with the first round on Thursday at 8 p.m. and continues through Saturday.
But it's simply not possible for the Panthers to predict what the situation will be when they're finally on the clock for the 28th overall selection, much less for their subsequent six choices.
"It's a matter of value," Gettleman said. "Last year, K.K. (Short) was obviously the best value with that second-round pick. A.J. (Klein) was obviously the best value with the fifth-round pick.
"If you trust your evaluation process, don't fight city hall."
For Panthers fans, here are some things to watch leading up to Carolina's first-round selection as well as its later ones.
QB OR NOT QB: That is the question – even though the Panthers won't be taking one in the first round. While Carolina is clearly comfortable at quarterback with Cam Newton, they'll undoubtedly be interested in how many teams ahead of them try to land one.
Some observers believe teams will wait before investing in this year's quarterback class, but such patience typically isn't a virtue in the modern NFL. And if a team that no one forecast to take a quarterback does exactly that, it could create a run at the position. That would be beneficial to the Panthers, who, as a result, would see more players they're interested in remain on the board.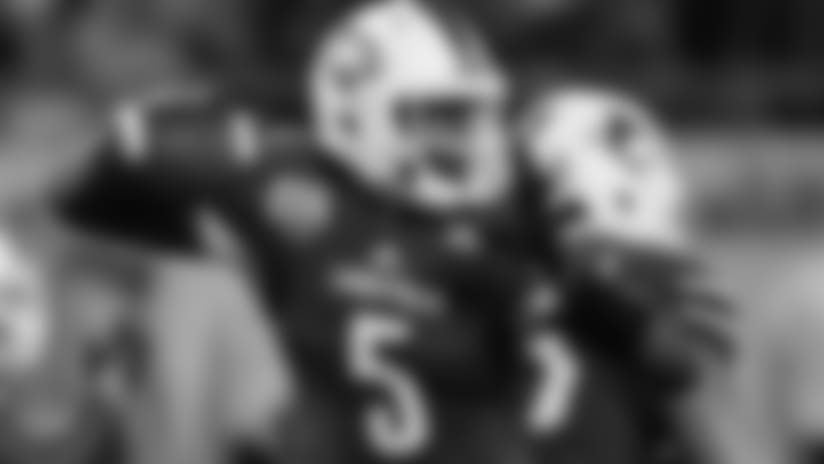 On the other hand, if some of the top quarterbacks stick around for a while and teams instead focus on positions the Panthers covet, it could create a different kind of opportunity. If a quarterback like Teddy Bridgewater, for example, remains on the board when it comes time for the Panthers to pick, perhaps a team selecting early in the second round might want to move up to secure him. For the right price, Carolina might be able to add another draft choice.
MORE TRADE TALK: What if a prospect really high on the Panthers' board is still available as the draft reaches the pick-20 range?
"Thinking that you're one player away is as bad as reaching for a guy, it really is," Gettleman said at his recent pre-draft press conference. "That one player that you get, what happens if he gets hurt and you've traded away three draft picks?"
Gettleman's draft strategy is built on getting value, and he more often than not believes there's value to be had wherever the Panthers are picking based on his strong belief in the team's talent evaluations. That being said, value can still strongly present itself if a premier player continues to drop, and Gettleman will be on the lookout for such opportunities.
"Is it possible?" Gettleman said. "Anything's possible."
YOU NEVER REALLY KNOW: Fans undoubtedly will have an immediate feeling about the Panthers' first-round selection, but only time will tell if it was a prudent pick.
If the Panthers pass on a player that pundits thought Carolina would be crazy to pass up, there may be a reason why that player was still available in the first place. As Gettleman recently reminded the media, checks of all sorts – medical, background and psychological – are all a part of the pre-draft process, and those evaluations are rarely made public.
On the other hand, if the Panthers nab a prospect that initially excites fans, you still never know – especially late in the first round. The last Pro Bowl player picked at No. 28 was San Francisco 49ers offensive tackle Joe Staley in 2007. The Panthers traded with the 49ers in 2004 to move up three spots to No. 28 and select cornerback Chris Gamble, who went on to become the team's all-time leader in interceptions. In 1995, the first draft in franchise history, Carolina took offensive tackle Blake Brockermeyer one pick after the Tampa Bay Buccaneers selected linebacker Derrick Brooks at No. 28. Brooks was elected to the Pro Football Hall of Fame earlier this year.
SECOND THOUGHTS: The first day of the draft ends after the first round, but that's really only the beginning. As it stands now, the Panthers have one pick in each of the seven rounds, with the second and third rounds set for Friday night at 7 and the final four rounds kicking off Saturday at noon.
While the Panthers plan to take the best available player with each of their picks, there appears to be a good chance – given draft depth and team need – that Carolina will select either an offensive lineman or wide receiver (if not both) over the first three rounds.
In the second round, there could still be a significant list of quality prospects at each position. Obviously there are no sure things in the draft, but it seems safe to assume that at least one player from this group will still be on the board when the Panthers pick at No. 60: Kelvin Benjamin, Cody Latimer, Davante Adams, Jordan Matthews and Allen Robinson at wide receiver; Cyrus Kouandjio, Joel Bitonio, Ja'Wuan James and Jack Mewhort at offensive tackle. In fact, at receiver specifically, one of the players mentioned above and/or the likes of Jarvis Landry, Donte Moncrief, Bruce Ellington, Martavis Bryant and Paul Richardson could still be available when the Panthers draft in the third round at No. 92.
Any way you slice it, that's good news.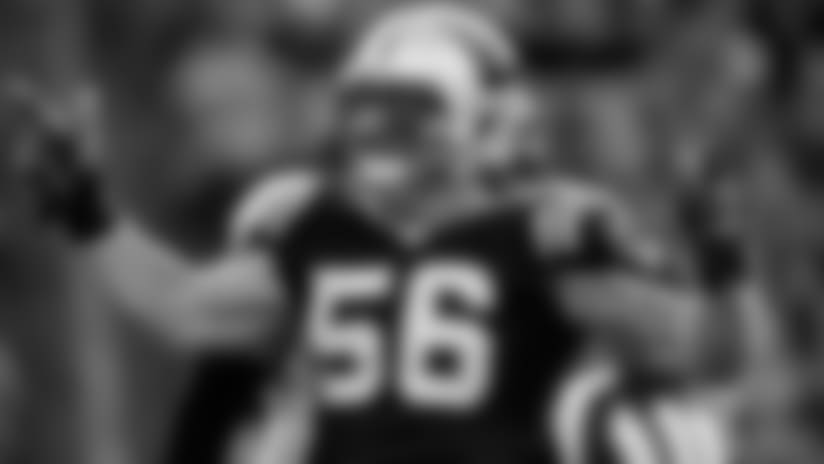 READY AND ROUGH: Gettleman indicated that players picked in the first three rounds need to be pro-ready prospects. The final day of the draft, things can get rough but no less important.
"Especially in the top three rounds, you've got to draft guys that can assimilate very quickly and that can help us now. We got that last year, and that's what we're looking for," Gettleman said. "Anything you get on the third day is a bonus."
Of the three picks on the final day of Gettleman's first draft, fifth-round linebacker A.J. Klein showed well whenever opportunity knocked. For fourth-round guard Edmund Kugbila and sixth-round running back Kenjon Barner, the jury is still out – a reminder that draft grades the day after the draft should be taken with a grain of salt.