Sammy Watkins
6-1, 211, Clemson
Potential top-five draft pick sandwiched sensational seasons between a so-so one before turning pro. … Displayed complete game while catching 101 passes for 1,464 yards and 12 touchdowns as a junior last season, capped by a 16-catch performance in the Orange Bowl. … Had 12 receiving touchdowns as a true freshman on 82 receptions for 1,219 yards. … Relatively quiet in 2012, when an offseason arrest led to a two-game suspension. Posted 57 catches for 708 yards and three touchdowns.
Mike Evans
6-5, 231, Texas A&M
Physical, sure-handed prospect who could be selected in the top 10. … Played just two college seasons – both with quarterback Johnny Manziel – and amassed 151 receptions for 2,499 yards and 17 touchdowns. … Dominated smaller college cornerbacks with sheer size but will needs to prove he can get separation from NFL defensive backs.
Marqise Lee
6-0, 192, Southern California
Teams hope they're drafting the Lee of 2012, when he compiled 118 catches for 1,721 yards and 14 touchdowns to win Biletnikoff Award as the nation's top receiver. … Not even half as productive last season with 57 catches for 791 yards and four touchdowns. … The departure of quarterback Matt Barkley and wide receiver Robert Woods allowed defenses to key on him, and a nagging knee injury slowed him.
Brandin Cooks
5-10, 189, Oregon State
2013 recipient of the Biletnikoff Award after racking up 128 receptions for 1,730 yards – both Pac-12 records – and 16 touchdowns. … Also rushed for 217 yards and two touchdowns while providing a threat in the return game. … A small receiver who comes up big in every category, from speed to strength to hands to durability.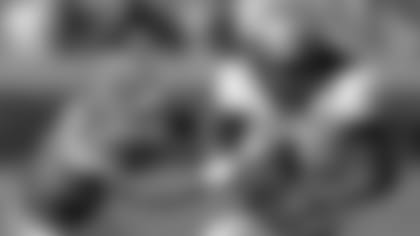 Kelvin Benjamin
6-5, 240, Florida State
A big body who was a big play waiting to happen for the national champions last season, recording 1,110 receiving yards and 15 touchdowns on just 54 receptions. … Deep threat averaged 18.7 yards per catch but also a red-zone matchup nightmare for opponents. … Still room for growth after just one season as full-time starter.
Jarvis Landry
6-0, 205, Louisiana State
Mayock has Benjamin and a pair of LSU receivers tied for fifth in his rankings. … A reliable target for the Tigers this past season, when he caught 77 passes for 1,193 yards and 10 touchdowns. … Also dangerous and productive on special teams but saw that role diminish in 2013.
Odell Beckham
5-11, 198, Louisiana State
Took over special teams role previously handled by Landry in 2013 and won Paul Hornung Award as the nation's most versatile player with a school-record 2,222 all-purpose yards. … Explosive but also reliable, with at least 40 catches in each of his three seasons.
---
Martavis Bryant
6-4, 211, Clemson
Tall, fast receiver who complemented Watkins with 42 catches for 828 yards and seven touchdowns last season. … Produced 17 receptions of 20 or more yards. … Big-play threat with room to add some bulk and round out his game. … Could be a second-day selection (rounds two and three).
---
Jeff Janis
6-3, 219, Saginaw Valley State
Tied for the fifth-fastest 40 among wide receivers with a 4.42. … Tied for the fourth-most reps in the bench press with 20. … Totaled up 189 receptions for 3,207 yards and 31 touchdowns over last two seasons.