Kevin White
6-3, 215, West Virginia
Ascended to a presumed top-10 pick after answering any doubts about his straight-line speed with a 4.35 time in the 40 at the NFL Scouting Combine. Would have been a top prospect regardless after ranking third in the nation with 109 receptions and sixth with 1,447 yards as a senior in 2014, but now could be first receiver taken.
Amari Cooper
6-1, 211, Alabama
The other threat to be the first receiver taken who nearly won the "triple crown" for his position. Led the nation in 2014 with 124 receptions and ranked second with 1,727 yards and 16 touchdowns. Was a record setting 1,000-yard receiver as a freshman in 2012 but tailed off in an injury-plagued sophomore season before exploding.
DeVante Parker
6-3, 209, Louisville
Could have been right there statistically with the other sure first-round draft picks but missed the first seven games in 2014 with a foot injury. Certainly made up for lost time, averaging nearly seven catches for 150 yards over second half of the season. Has the height and wingspan to go up and get the ball like few in draft class.
Breshad Perriman
6-2, 212, Central Florida
Ranked sixth in the nation with 20.9 yards per catch. Was the only receiver among the nine with 20-plus yards per catch to reach even the 40-reception plateau, catching 50 balls for 1,044 yards and nine touchdowns. Like Parker, known for his ability to go up and get the ball. Good chance he's a first-rounder.
Dorial Green-Beckham
6-5, 237, Oklahoma
The top overall prospect coming out of high school and a top talent now, but off-the-field concerns could impact his draft status. Was kicked out of the Missouri program following multiple legal issues and had to sit out the 2014 season at Oklahoma because of transfer rules. Scored 17 touchdowns in 15 starts at Missouri.
Nelson Agholor
6-0, 198, Southern California
Tied with Green-Beckham for fifth in Mayock's position rankings. One of eight receivers to top 100 catches and one of nine to top 1,300 yards but one of just five to do both. May be best suited as a slot receiver in the NFL and is likely to be a second-round selection but could creep into the first round.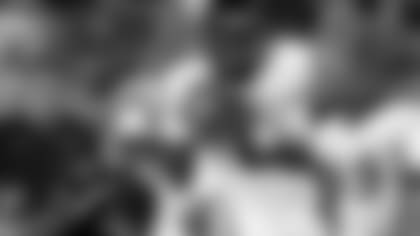 Justin Hardy
5-10, 192, East Carolina
Holds Football Bowl Subdivision record for career receptions with 387. This past season, joined Agholor, White, Cooper and Vince Mayle on list of receivers with more than 100 catches and 1,300 yards. Recorded the second-best time regardless of positon in the three-cone drill at the NFL Combine. Potential third-round pick.
Chris Conley
6-2, 213, Georgia
Helped his stock with an eye-popping performance at the combine. Paced all receivers with a 45-inch vertical jump and an 11-7 broad jump, and also stood third with a 4.35 in the 40 and fourth with 18 bench press reps. His numbers in two years as a starter – 81 catches, 1,308 yards, 12 touchdowns – aren't as amazing but could be a mid-round selection.