CHARLOTTE – Panthers fans have been looking forward to Ron Edwards stabilizing the defensive tackle position for more than a year.
In a week, they'll also see what another Edwards can do for the group.
The Panthers signed Dwan Edwards on Sunday, a veteran of eight NFL seasons released Friday by a Buffalo Bills team that had a glut of talent at defensive tackle.
Dwan Edwards should immediately figure into the mix up front with Ron Edwards, a veteran of 10 seasons who missed last season with a torn tricep. Both will make their Panthers debut at the Tampa Bay Buccaneers on Sept. 9.
"Dwan Edwards gives us something we've been looking for - something we really didn't see during training camp," Panthers head coach Ron Rivera said. "He's a guy that can be a dominant force at the three-technique for us (with Ron Edwards at the one-technique). He's a big, physical guy who is explosive off the ball and gets vertical."
To make room for Edwards, the Panthers waived Terrell McClain, a third-round pick in 2011 who played in 12 games as a rookie before being placed on injured reserve with a sprained left knee.
General manager Marty Hurney said it wasn't an easy decision, but his goal always must be to maintain a roster with the 53 best players. At this point, that means the two Edwards, Frank Kearse and Sione Fua at defensive tackle.
"It was just a decision we felt was best for the team," Hurney said. "With Terrell it came down to consistency in training camp and the preseason games. Terrell played well in spots for us last year, but it was just the lack of consistency plus the fact that we got the opportunity to get a player like Dwan Edwards.
"We got Frank Kearse off Miami's practice squad last year, and he gives us a big body and a run stopper. And then we have Sione, who is very consistent."
Edwards is one of three players the Panthers have welcomed to the organization over the last 48 hours.
Before final roster cuts Friday, they traded a late-round 2014 draft pick to the San Francisco 49ers for speedy special teams stalwart Colin Jones.
And on Sunday, one day after signing seven previously waived players to the practice squad, the Panthers completed the unit with Ron Parker. The 6-foot, 206-pound cornerback played in a total of five games for the Oakland Raiders and Seattle Seahawks as a rookie out of Newberry College in 2011.
---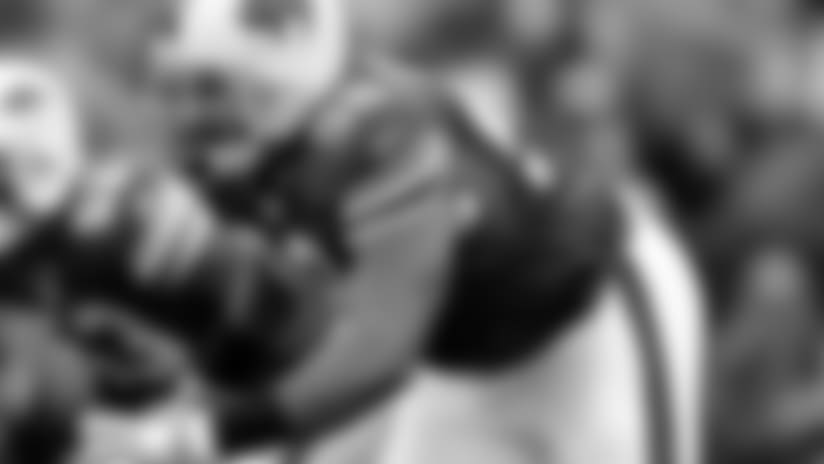 On a Bills roster that included Marcell Dareus and Kyle Williams at defensive tackle, Dwan Edwards knew his days could be numbered.
Still, Edwards still knew he had plenty of good days ahead of him.
"They had a lot of depth in Buffalo, and that turned out to be my downfall," Edwards said. "But coming here, I hope I'll have a chance to play more and make a lot of plays."
A second-round pick by the Baltimore Ravens from Oregon State in 2004, Edwards might just be hitting his prime. He started 13 games for the Bills last season and recorded 52 tackles - sixth among AFC defensive tackles – and a career-high 2.5 sacks. Edwards collected a career-high 57 tackles the year before and had more than 40 tackles in each of the final two seasons he played in Baltimore.
This time last year, the Panthers signed offensive lineman Geoff Hangartner after the Bills released him, and he went on to start all 16 games for an offense that set the franchise record for net yards.
They have high hopes for a similar outcome with Edwards.
"He's an ultimate pro. Everybody you talk to about him just raves about him," Hurney said. "He gives you stoutness and size, plus the ability to push the pocket up the middle against the pass to help the ends prevent the quarterback from stepping up in the pocket. We just think the entire package is going to help us."
While the 6-3, 302-pound Edwards will try to make his mark with brute strength, Jones will try to kill with speed.
---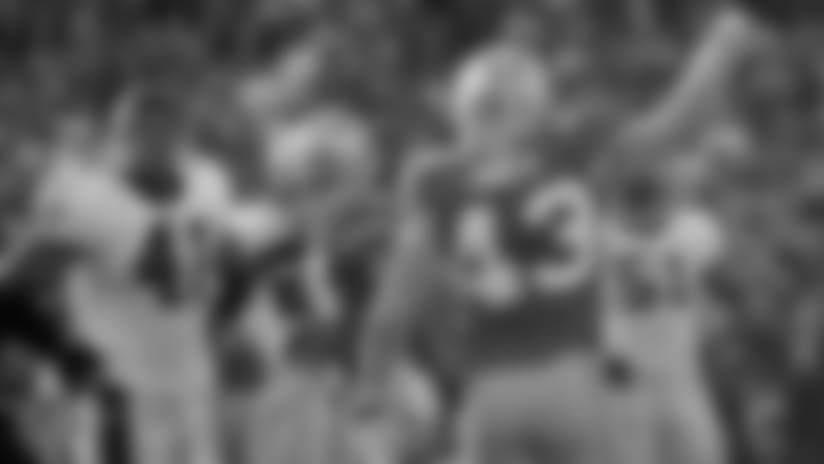 The 49ers' sixth-round pick from Texas Christian in 2011 ran a blazing 4.34 in the 40 at his pro day, and now he's on the fast track to help Carolina's special teams units that struggled during the preseason.
"He's a four-phase guy who brings rare speed and is a very disruptive special teams player," Hurney said. "He's usually the first guy downfield and he plays with a passion for the game - he plays like he loves football. I think his play is contagious and makes people around him better."
Jones didn't play a single snap at safety as a rookie but actually played one at wide receiver as a decoy. The 6-foot, 208-pounder feels like he's progressed as a safety through practice, but he embraces special teams like few players.
"If you asked me if I could pick a job, it would be to play special teams," Jones said. "That's what I love to do - run fast and tackle somebody. I'm just glad to be a part of a great organization and am looking forward to the first game."