DURHAM, N.C. – Long before college football programs held pro days to showcase their talent for NFL scouts – and nearly before there was an NFL Draft _ Duke University sported a powerhouse of a program in football rather than basketball.
In 1938, the third year of the NFL Draft, the "Iron Dukes" went undefeated and unscored upon before a last-second touchdown dealt them a 7-3 loss to Southern Cal in the Rose Bowl. Three years later, Duke became the only site other than Pasadena to ever host a Rose Bowl, getting the honor when the game was relocated for security reasons less than a month after the Pearl Harbor attack.
Duke obviously isn't on the verge of hosting another Rose Bowl or enjoying a season full of shutouts, but Monday's annual pro day did provide a glimpse at the small but steady steps the school has taken toward recapturing a fraction of its former glory.
"It was pretty packed with pro scouts and coaches today," Blue Devils head coach David Cutcliffe said after seven of his former players put their best foot forward for scouts from 21 different NFL teams, including the Panthers. "And I couldn't help but look around and see a lot of our returning squad. I think the number of future draft choices and combine guys here is in the double digits. We haven't seen able to say that since we've been here."
The fact that Cutcliffe is here - and presumably here to stay after turning down Tennessee's head coaching job three years ago – is a big part of the reason the Blue Devils have inched their way back onto the college football map and onto the radar of NFL teams.
Cutcliffe, who was Peyton Manning's offensive coordinator at Tennessee and Eli Manning's head coach at Ole Miss, helped the Blue Devils earn a bid to the Belk Bowl at Bank of America Stadium in December, their first bowl game since 1994. And yes, a quarterback was key to the success, though Sean Renfree missed what would have been his pro day Monday to continue rehabbing in his native Arizona from a torn pectoral muscle suffered in that bowl game.
"Sean and I talked about 45 minutes a couple of nights ago. He's pain free. He has a full range of motion," Cutcliffe said. "I think he'll have a chance to throw just a little bit before the draft.
"I think he's the most accurate passer in the draft. He is extremely talented. To compare anybody to two guys that are MVPs of the league and Super Bowl champions is difficult at this stage, but wherever he lands, someone is going to be really happy to have Sean on their roster."
Renfree recorded much of his numbers with helping hands from a pair of receivers nicknamed "The Killer V's" out of Gulliver Prep in Miami – Conner Vernon and Donovan Varner.
Vernon, who set Atlantic Coast Conference records for career receptions and yards this past season, is likely to become the first Duke wide receiver drafted since 1990, and he or Renfree could become the first Blue Devil regardless of position drafted since 2004.
"A day like today is nerve-racking, because even though I've done it before at the Senior Bowl and the combine, you can't afford to mess it up," Vernon said. "I haven't been drafted yet, so I'm still auditioning. You only get one shot, so you've got to make the most of it."
Varner is trying to disprove the last part of Vernon's statement. Varner, who was Duke's all-time leading receiver before Vernon broke his marks last season, wasn't healthy at his pro day last year and wasn't drafted, so he took part in pro day all over again Monday.
"I'm still young, and I had a great college career," Varner said. "I love the game, and I feel like if it's in God's plan then I'll be given an opportunity. I know I have the talent to play on the next level. I just need a shot."
That's the same thing everyone in action Monday is chasing – from long snapper Jackson Anderson, who didn't uncork a single bad snaps in four years as a starter; to cornerback Tony Foster, whose vertical jump of 40.5 inches would have tied for best among defensive backs at the combine and whose broad jump of 132 inches would have tied for fourth.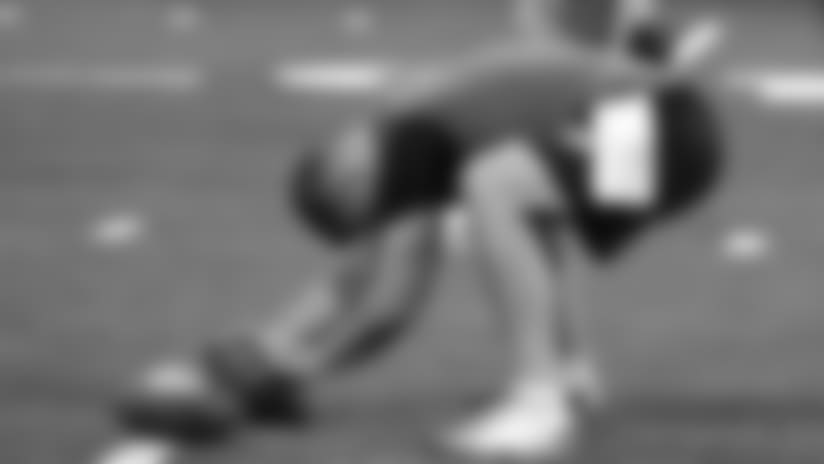 The reality is that not all the dreams on display Monday will be realized, but the Blue Devils, it would seem, are at least back in the game.
"Things have definitely changed just with the number of scouts showing up from my freshman year to today," Vernon said. "Not only is Duke football putting more players in the NFL; the NFL is respecting what we've been able to accomplish here, so they're bringing guys here to check it out."