SPARTANBURG, S.C. – As defensive tackle Dwan Edwards embarks on his 10th NFL season, he isn't opposed to being given a day off from practice like he was Wednesday. He just doesn't want time on the sideline to become too common an occurrence.
"It makes me a little nervous," Edwards said with a laugh. "They brought the young guys in here. I know eventually they're going to take my job."
Edwards, who had more sacks last season (6.0) than he recorded in his first eight NFL seasons combined (5.5), re-signed with the Panthers in March after a brief period as an unrestricted free agent.
At the time, Edwards was entrenched as the Panthers' top option at defensive tackle. But a month later, Edwards watched with everyone else when the Panthers picked defensive tackle Star Lotulelei in the first round of the NFL Draft. And then as they selected defensive tackle Kawann Short in the second round.
So just how are those nerves now?
"Shoot, I told (general manager Dave) Gettleman and my defensive line coach (Eric Washington), 'I want Star,' " Edwards said. "We definitely weren't very deep last year at defensive tackle, so I played a ton of snaps. Going into my 10th season, I can't play every snap.
"They're only going to make me better. That's always the case when you have someone breathing down your neck. I'm thrilled to have both of those guys."
And those guys are thrilled to have him.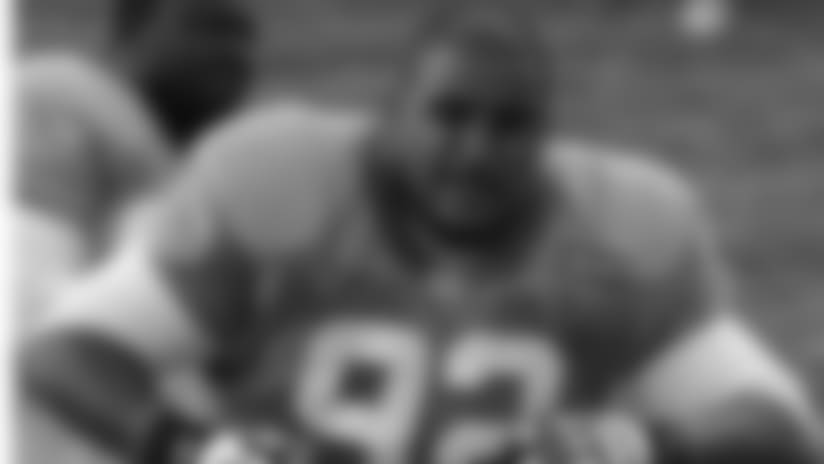 "Dwan Edwards doesn't do anything wrong," Short said. "He leads by example. Just standing in the background watching him, he does everything to the 'T.'
"We're trying to follow in those footsteps."
Last year was quite a feat for Edwards. The odd man out in an overcrowded defensive tackle group in Buffalo, Edwards was released by the Bills in the final roster cutdown. The Panthers pounced, signing him two days later.
Seven days later in the regular season opener at Tampa Bay, Edwards recorded a pair of sacks in his Panthers debut and became Carolina's most reliable defensive tackle overnight.
But by no means is Edwards relying on his recent track record to allow him to cruise through this season.
"I'm looking to have a better year than last year," Edwards said. "Obviously last year I didn't have a chance to have an offseason with (defensive ends) Greg (Hardy) and Charles (Johnson) and some of these older guys, so it's nice to have an offseason to work and be on the same page and build some chemistry.
"I'm always trying to improve. In this league, you're either improving or you're getting worse."
With the additions of the rookie tandem as well as veteran Colin Cole, the Panthers believe they've drastically improved the defensive tackle position, an area that had been thin in recent seasons.
That's one of the reasons Edwards believes that opponents are the ones that need to be nervous.
"We've got high expectations for ourselves on defense," Edwards said. "That's what you've got to have. You've got to have a standard, and everybody is working toward that standard."