Week 1 vs. Cowboys (Sunday, September 9)
238 - Combined receiving yards for Steve Smith (135) and Muhsin Muhammad (103) in the Panthers' 29-10 home win over the Cowboys in a 2003 NFC Wild Card. Since then, Dallas has won four straight in Charlotte.
Week 2 at Falcons (Sunday, September 16)
558 - Receiving yards on 26 receptions for Falcons wideout Julio Jones in his past three home games against the Panthers, including a 300-yard explosion during Atlanta's blowout win in 2016.
Week 3 vs. Bengals (Sunday, September 23)
1 - Number of ties out of 386 games in Panthers' history. That came against the Bengals in the last meeting of this series, a 37-all finish at Paul Brown Stadium in 2014.
Week 5 vs. Giants (Sunday, October 7)
2 - Interceptions for the Panthers the last time the Giants visited Charlotte. Those picks were by cornerback Melvin White and safety Robert Lester in a 38-0 shutout that kicked off the 2013 season.
Week 6 at Redskins (Sunday, October 14)
6 - Wins for Carolina over Washington in seven meetings since division realignment in 2002. Before that, the Panthers were 0-6 in the series.
Week 7 at Eagles (Sunday, October 21)
10 - Seasons since 2008 that the Panthers will have faced the reigning NFC champions. The only outlier in that time was 2016 when Carolina couldn't play itself.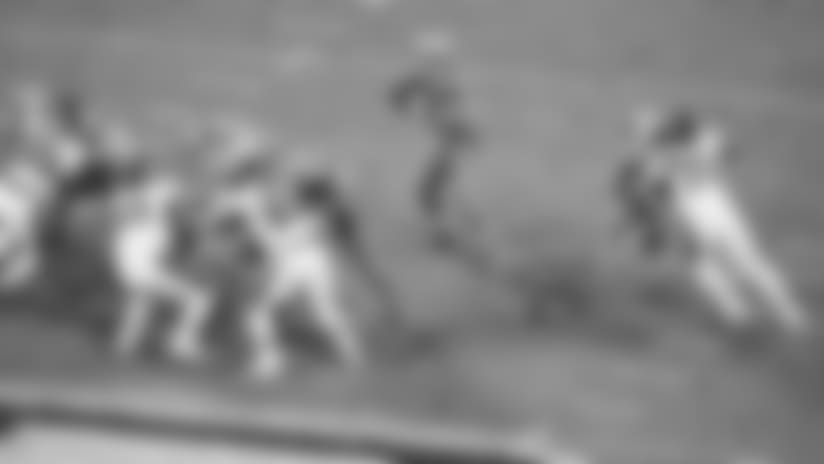 Week 8 vs. Ravens (Sunday, October 28)
0 - Wins for the Panthers over the Ravens in the building known as Bank of America Stadium. Carolina did beat Baltimore twice (1996, 2002) in Ericsson Stadium.
Week 9 vs. Buccaneers (Sunday, November 4)
9 - Consecutive years the season series has featured a sweep. Including their 2017 sweep, the Panthers have won eight of the past 10 matchups.
Week 10 at Steelers (Thursday, November 8)
29 - Seconds remaining when Panthers safety Chad Cota picked off a Pittsburgh pass in the end zone to clinch Carolina's first division title in 1996. Since that 18-14 win, the Panthers have lost all five regular season meetings.
Week 11 at Lions (Sunday, November 18)
21.7 - During tight end Ed Dickson's time in Carolina, percentage of his receiving yards that were gained against the Lions. Dickson went off for 175 yards in Detroit last season. He totaled 632 yards in his 63 other games with the Panthers.
Week 12 vs. Seahawks (Sunday, November 25)
9 - Games with the Seahawks since 2010, including a split of two postseason matchups. The Panthers are 1-3 in Charlotte and 1-3 in Seattle in the previous eight meetings.
Week 13 at Buccaneers (Sunday, December 2)
7 - Interceptions for quarterback Jameis Winston in his three home games against the Panthers. Winston countered those with only three touchdown passes while going 1-2 against Carolina at Raymond James Stadium.
Week 14 at Browns (Sunday, December 9)
32 - Passing yards for Browns starting quarterback Johnny Manziel the last time Carolina played Cleveland. In 2014, Manziel completed 3-of-8 attempts before he exited late in the second quarter with a hamstring injury.
Week 15 vs. Saints (Monday, December 17)
4 - Point differential in the all-time series. In 47 meetings, the Saints own a 1,044-1,040 edge in points, but the Panthers are 24-23 overall.
*Week 16 vs. Falcons (Sunday, December 23) *
25 - Total touchdowns (18 passing, seven rushing) for quarterback Cam Newton in 14 meetings with his hometown Falcons. Newton's also thrown 15 interceptions in those 14 games.
Week 17 at Saints (Sunday, December 30)
711 - Miles between Bank of America Stadium and the Superdome. After Carolina played six games on the West Coast the past three seasons, New Orleans is the longest trip on the 2018 schedule.