Who should the Panthers select with the eighth overall pick in the 2017 draft? We're examining the fan responses on Twitter. Next up is LSU safety Jamal Adams.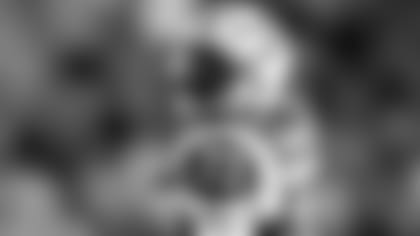 @PanthersMax has to be Jamal Adams. Safety is an underrated need, and he provides that alpha in the secondary. NTM he's an amazing player. — Daniel is my name (@dchk5901) February 13, 2017
Why it makes sense:Jamal Adams has everything scouts look for in a strong safety. The 6-1, 213-pound LSU product plays with impressive physicality in run support and has the athleticism to consistently make plays on the ball in the air. He's also drawn rave reviews as a natural leader with a commanding presence in the back end. With all that said, it's easy to see why the Panthers would be interested in adding Adams to the secondary. Veteran Kurt Coleman has established himself as a playmaking free safety, and Adams appears primed to make an instant impact at the strong safety spot.
My two cents: It's extremely difficult to find any real critiques of Adams from draft analysts. He's a polished prospect, and LSU has always been known to send NFL-ready defenders to the next level. But will Adams be available when the Panthers are on the clock? At this early stage in the process, many believe Adams is surefire top-five pick. He would surely be worth a hard look if he slipped to No. 8.