FAN FEST TICKETS ARE SOLD OUT. YOU MUST HAVE A TICKET TO ENTER.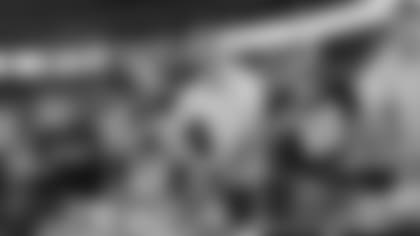 CHARLOTTE – The Carolina Panthers will make their first appearance of 2017 at Bank of America Stadium when they take the field at Fan Fest on Friday, Aug. 4.
Admission will be $5 for a reserved ticket. All proceeds from Fan Fest will benefit Carolina Panthers Charities and its ongoing mission to serve the needs of communities across the Carolinas.
Due to overwhelming demand and general precautions for fan safety, all patrons must have a ticket to attend the event. Tickets will be available on a first-come, first-served basis, beginning Saturday, July 22 at 10 a.m., through Ticketmaster.com, which can be accessed by clicking "Fan Fest Tickets" in Hot Topics on the homepage of Panthers.com or by choosing "Fan Fest" in the Tickets dropdown menu. Purchasers will have the option to have tickets mailed, sent to their mobile device, or printed at home immediately. Tickets are limited to six per household.
Stadium gates open at 6 p.m., and the event will include performances by the TopCats, Sir Purr, PurrCussion and Black & Blue Crew. Practice begins at 7:30 p.m., featuring individual drills as well as seven-on-seven, special teams and team periods. Fans in attendance will receive a 2017 team roster photo card as a gate giveaway. The event culminates with a spectacular fireworks and laser show along with a special fan interactive light show. Fans are encouraged to download the Panthers mobile app to be a part of the light show.

Normal stadium policies will be in place. Transparent, plastic, vinyl or PVC bags smaller than 12" x 6" x 12" will be allowed after inspection.
FAN FEST SCHEDULE

TIME
EVENT
6:00 p.m.
Gates open

6:53 p.m.
PurrCussion performance
6:57 p.m.
TopCats performance

7:02 p.m.
Sir Purr with the Black & Blue Crew

7:15 p.m.
Players begin to take the field

7:30 p.m.
Practice begins

9:30 p.m.
Fireworks

View photos from practice at Bank of America Stadium.