MOBILE, Ala – For a Senior Bowl rookie like myself, Day One of practice at Fairhope High School on Monday was fascinatingly unique.
Although at first, the scene is a familiar one for football players and fans everywhere.
Visitors park their cars on a grass lot before walking along a fence towards the bleachers at Fairhope Municipal Stadium. It looks and feels like the high school field everyone remembers -- the same kind of field the Senior Bowl participants grew up on. The same kind of field some of their NFL dreams were born.
But as soon as the buses of NFL bound players roll up, that familiarity vanishes.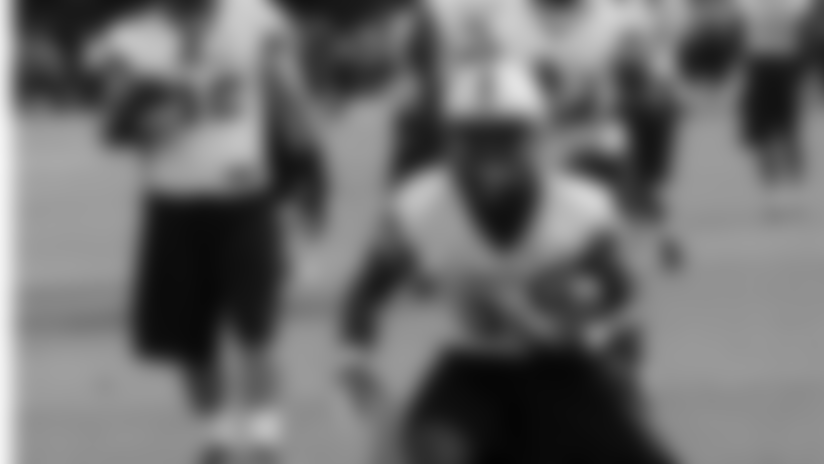 A field filled with some of college football's most talented athletes is suddenly surrounded by countless scouts. Walk the sidelines and you'll find every NFL logo several times over -- in addition to a few from the CFL.
Detroit Lions head coach Jim Schwartz and his staff ran the South squad practice, and several other coaches made an appearance to take in the action.
Alabama's Nick Saban watched several of his former players run through drills while spending some time chatting with former Oregon and newly-hired Philadelphia Eagles head coach Chip Kelly.
Additionally, former and prospective coaches mingle along the sidelines. Throw in some media, fans and agents, and you've got one eclectic, star-studded football gathering at a local high school in Alabama.
It's fascinating to watch it all unfold. 
But for the men in helmets and cleats, Monday's practice wasn't a fascinating spectacle to soak in.
No, Monday was all business. It was a job interview -- one of many in the coming weeks.
And that's what Stanford running back Stepfan Taylor knew before he left for Mobile.
"Once you accept that invitation, you know what you are getting into. It's a big stage, but everyone knows what's going on here," Taylor said. "The coaches are here, and you're competing with the best in the country."
The Lions coaches' voices were the only ones heard on the practice field. The players were quiet and attentive as they tried to prove they could handle the new techniques, terminology and schemes being thrown at them.
"Coaches want to see how you can react to that," Taylor said.
They also want to see how you react to mistakes.
There are a lot of eyes on these players, and that's a good thing for those looking to impress. But all those eyes also create added pressure to perform.
"It's definitely in the back of your head. You're so worried because this is your audition. You have really one opportunity to make a first impression," Duke wide receiver Conner Vernon said. "For the most part I try to just block it out and play my game, not get too worked up so if I drop a ball I don't let it stick with me."
Because there's no time, no reps to waste on this stage.
Not when a chance to play in the NFL is within reach.
"We're all chasing that dream," Vernon said, "to reach the next level."