1. When will Carolina draft a running back?
Everyone understands that the Panthers are closely examining the running back group. The question is when will they take one?
There are the obvious Round One favorites – Leonard Fournette and Christian McCaffrey. But if Carolina goes a different direction with the first pick, the depth of this running back class could allow them to get a quality prospect on Day Two, or maybe even Day Three. Some names that come to mind include Samaje Perine, D'Onta Foreman and Wayne Gallman.
2. What will the 49ers, Jaguars and Chargers do ahead of the Panthers?
As has been in the case ever since Carolina drafted Cam Newton with the first overall pick in 2011, the Panthers want to see as many quarterbacks as possible come off the board ahead of them.
Beyond that, the 49ers at No. 2, Jaguars at No. 4 and Chargers at No. 7 are teams to watch. San Francisco has long been rumored as a logical landing spot for Stanford defensive end Solomon Thomas, a tremendous choice for Carolina at No. 8 should he fall. Jacksonville and San Diego could also be interested in Thomas, but the Jaguars have been strongly linked to Fournette.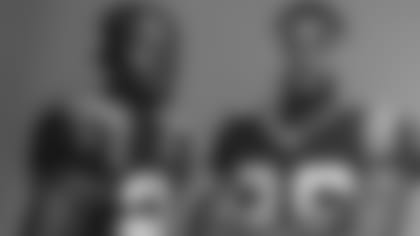 3. Will the Panthers draft another cornerback?
General manager Dave Gettleman was very high on the cornerback group last year and he made the most of it, drafting three and coming away with two starters. This year's batch of defensive backs is also worth a hard look.
"It might be even a little stronger, frankly," Gettleman said when asked to compare the DBs in 2017 to 2016. "This is a heck of a group."
That said, it wouldn't be surprising to see Carolina come away with another cornerback in the 2017 draft.
"What we did last year doesn't impact what we'll do this year to a tremendous degree," Gettleman said.
4. Will the Panthers make a trade on Day One or Day Two?
At his pre-draft press conference, Gettleman spoke about how valuable it is to have four picks in the top 100 in what's considered a very strong draft. Couple that with what it costs to jump ahead in the first round, and it seems safe to say the Panthers aren't trading up from No. 8. A trade down in Round One could be a possibility, albeit slim.
Rounds Two and Three are a different story. Gettleman has shown a willingness to trade up to get a player he wants (i.e. Devin Funchess and Daryl Williams in 2015). And with eight picks in 2017, he has the currency to possibly do it again.
5. How much immediate help will the offense get?
The changes coming on the offensive side of the ball have been a hot topic all offseason. We're all eager to see how it will take shape when the players hit the field, but the draft could give us some indications.
This draft has a lot to offer in terms of running backs, tight ends and slot receivers. Any draft choices from those groups could potentially make an immediate impact and reveal more about Carolina's intentions offensively.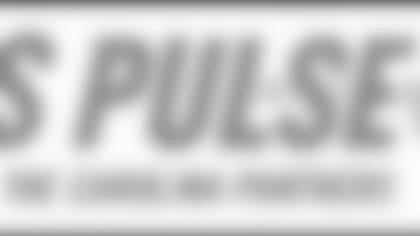 ](https://nfl.csharmony.epsilon.com/pc/clubs/Panthers/Account/register)