The Georgia Dome hasn't often been kind to the Carolina Panthers, evidenced by last year's loss after a 14-0 start, but the good times there have been among the best of times.
The Atlanta Falcons will move into a new home next season but will host Carolina for one last game in the Georgia Dome on Sunday. The Panthers lost nine of their first 10 games there but are a respectable 5-6 since, and three of those five victories set off celebrations that extended well beyond a hard-earned road victory.
Here are five memorable Georgia Dome moments, starting with a notable first for the Panthers franchise. September 3, 1995: Falcons 23, Panthers 20 (OT)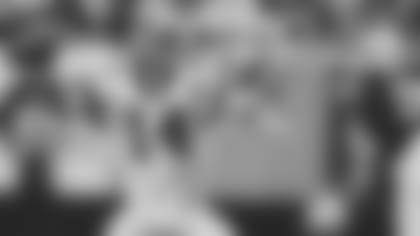 RECAP: In their inaugural regular season game, the Panthers visited the Falcons in the Georgia Dome and very nearly became just the second expansion team in NFL history to win their first game. Quarterback Frank Reich capped Carolina's first possession with an 8-yard touchdown pass to tight end Pete Metzelaars and helped stake the Panthers to a 13-3 lead before Atlanta stormed back. Reich threw a 44-yard touchdown to wide receiver Willie Green with 26 seconds remaining to tie the game and force overtime, where the Falcons forced a turnover that set up the game-winning field goal.
December 18, 2004: Falcons 34, Panthers 31 (OT)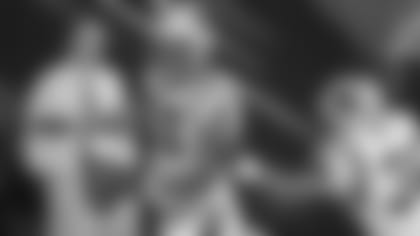 RECAP: After beginning the season 1-7, the Panthers carried a five-game winning streak into the Georgia Dome. Trailing 24-10 entering the fourth quarter, Carolina scored 21 consecutive points on the strength of quarterback Jake Delhomme's second touchdown pass of the game, a 60-yard fumble return for a touchdown by defensive end Julius Peppers and a 5-yard touchdown run by running back Nick Goings to overtake the Falcons 31-24 with 3:37 left. On fourth-and-goal from the Panthers' 12-yard line, Falcons quarterback Michael Vick scrambled for a touchdown, somehow not touching the ground after diving for the end zone from just inside the 5-yard line. Following a Carolina turnover to start overtime, Jay Feely kicked the game-winning field goal.
January 1, 2006: Panthers 44, Falcons 11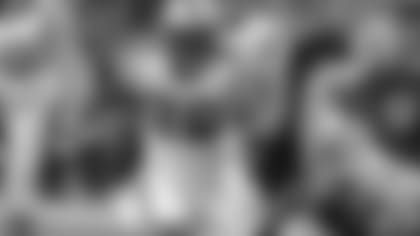 RECAP: Entering Week 17 with a playoff berth at stake, the Panthers held the NFL's top-ranked rushing offense to 26 yards and scored on their first six possessions en route to a victory that secured the third postseason appearance in team history. Carolina's defense produced five sacks, one interception and three fumbles – including one returned 8 yards for a touchdown by cornerback Ricky Manning, Jr. Running back DeShaun Foster gained 165 yards on 18 carries with a 70-yard touchdown to fuel a then team-record 229-yard rushing effort. Wide receiver Steve Smith tallied nine catches for 131 yards and one touchdown. The victory ended a seven-game losing streak for the Panthers in the Georgia Dome.
December 29, 2013: Panthers 21, Falcons 20
RECAP: **Carolina needed a win or a Saints loss to clinch the NFC South in the final game of the regular season. The Panthers erased an early 10-point deficit and got it done. Cornerback Melvin White's pick-six gave Carolina life, and quarterback Cam Newton tossed touchdown passes to Ted Ginn, Jr. and Greg Olsen to put the Panthers in front. Matt Ryan and the Falcons had one last chance to come back in the final minute, but a desperation pass to tight end Tony Gonzalez fell incomplete as time expired, giving Carolina its first division title since the 2008 season.
December 28, 2014: Panthers 34, Falcons 3
RECAP:** The winner of this game took the division, and the Panthers left no doubt. Carolina's offense started fast and the defense put the game away with interception returns for touchdowns by safeties Roman Harper and Tre Boston. Carolina's defense was dominant, sacking Ryan six times in addition to forcing three turnovers. With the blowout victory, the Panthers, who started the year 3-8-1, became the first team to ever win consecutive NFC South titles.