1. Youth, experience both served in finale: The Panthers will enjoy a well-earned day off Wednesday after capping a successful training camp Tuesday, but a bunch of veteran players enjoyed an extra day off.
Head coach Ron Rivera had his reasons.
"Fatigue - those veterans guys got days off today because of that," Rivera said. "Taking a load off those eight, nine, 10-year guys when you can is important.
"We also wanted to look at different combinations of young guys on the field."
Linebacker Thomas Davis, one of the veterans who took mental reps but little else Tuesday, appreciated the respite.
"It's very valuable whenever you have time to refresh your body," Davis said. "You understand that it's a long season. It's a marathon, not a sprint, so it's about taking care of your body."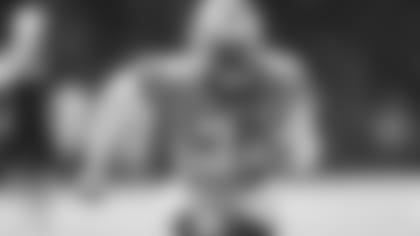 2. Young players respond: Several players took advantage of the additional reps. Jalen Simmons, a Charlotte native and South Carolina State product, stood out for his strong play with running backs Jonathan Stewart and Mike Tolbert sitting this one out. Wide receiver Keyarris Garrett and tight end Scott Simonson have had plenty of opportunities most of camp. Garrett continued his strong finish after a slow start with a couple of plays downfield where he effectively used his body, and Simonson finished his camp just the way he started it by continuing to make plays.
3. McGaughey makes his presence known: New special teams coordinator Thomas McGaughey respects all that Bruce DeHaven did to build a foundation for the special teams units. But as the man in charge now, McGaughey is putting his stamp on things.
McGaughey didn't like what he was seeing at the start of a special teams drill and commanded the attention of the group. When he broke down his group at the end of practice, McGaughey set the tone for the return to Charlotte.
"Moving forward, here we go," McGaughey said. "We're going to tighten this thing up."
The group included newly signed punter Kasey Redfern, who got in a single practice at his alma mater before relocating to Charlotte.
4. Corners maintain their momentum: The Panthers' three rookie cornerbacks have been in the middle of everything throughout camp, and in the finale they showed how far they've come during 1-on-1 drills with wide receivers. Daryl Worley blanketed Devin Funchess to force a high throw from Cam Newton, then Newton didn't even try to throw the ball – something you almost never see in the drill – with James Bradberry bottling up Damiere Byrd. Soon after, with Derek Anderson under center, Zack Sanchez broke to knock down a pass bound for Miles Shuler.
5. Funchess gets last laugh: Once the Panthers turned the page to team periods, however, Funchess and other veteran receivers bounced back. Funchess beat Bradberry deep and to the inside to kick off the team drill, and Kevin Norwood got deep and hauled in a Newton pass soon after. Later, Philly Brown made a deep sliding reception behind Sanchez courtesy of Anderson.
In the final team period of training camp, which started with the first-team units squaring off, Funchess beat the secondary deep again. To wrap it up, Brown caught a short touchdown toss from Newton, set up by the defense's decision to double-team Funchess.
"Keep doubling me, and we're going to score," Funchess told the defensive sideline. "I love it."
View photos of Carolina's final day of practice at training camp.