1. SALARY CAP IN GOOD SHAPE: Since he took over as general manager in 2013, Dave Gettleman has had to work diligently to improve Carolina's challenging salary cap situation. But the Panthers have made steady progress.
"We're not in bad shape. We're not bad," Gettleman said. "We were busy last year with this past spring with extending TD (Thomas Davis), extending Greg (Olsen), getting Cam (Newton) and Luke (Kuechly) done, so we've been busy.
"We're not in a bad place at all, we're better, obviously. But, you've got to have your year-end of the cap stuff done and the league will tell you how much we've carried over and this and that."
The Panthers might have more cap space to work with, but Gettleman's views on meticulous roster building aren't changing.
"We've always understood, we have a philosophy: You're never just one player away," Gettleman said. "You have to understand that, and it really does take a team."
"We're going to do everything we can to keep our core together," he added. "You'd be an idiot not to. But, again, listen, tough decisions have to be made and sometimes you make decisions that you're kind of forced into because of a variety of factors. We're going to do the best we can to keep this team together. We've got a lot of really good young players and we don't want to develop players for other teams."
2. FRANCHISE TAG AN OPTION: When asked if he'll consider using the franchise tag this offseason, Gettleman said it's something he'll examine closely, adding that he'll use "whatever mechanism is available."
"We've got to look at it. I've used it before. I'm not shy, I'm not afraid of it, and we're going to do what we think after we evaluate everything," Gettleman said. "We're going to do what we think is the best interest of the Carolina Panthers."
Gettleman placed the franchise tag on defensive end Greg Hardy in 2014. He elected not to use it in 2015.
Some have already speculated that cornerback Josh Norman, who is scheduled to enter free agency, could be a candidate for the franchise tag. Each club can tag one player, binding them to the team for one year.
"We've used the tag before, so it's possible to use it again," Gettleman said.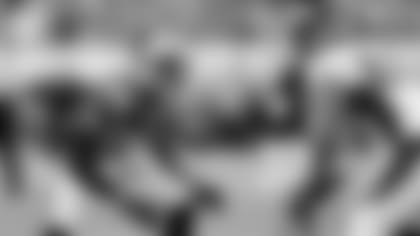 3. SHUTDOWN PHILOSOPHY: Speaking of Norman, who Gettleman commended for a good season, the general manager offered his take on the idea of "shutdown corners" in the NFL.
"OK, a shutdown corner has all the physical skills including the vertical speed to shut anybody down, and at the end of the day, what people forget is, you know that wide receiver he is covering? He gets paid to play, too," Gettleman said. "Being a shutdown corner – you need help. This is not a game you play alone. You're not a batter looking at the pitcher. There's a whole lot more to it than that, trust me."
4. FULL CONFIDENCE IN CAM: After signing a lucrative five-year contract extension in June, quarterback Cam Newton responded with an MVP season, leading the franchise to its second Super Bowl appearance.
Needless to say, Gettleman is pleased with the return on investment.
"We're thrilled," Gettleman said. "We believed in him. There was no doubt in my mind he was capable of this and he proved it. The biggest thing was getting the offensive line right and getting people in front of him that he had the confidence to stand in there and go through his progressions. He certainly didn't disappoint, and I think that there's no reason he can't continue to be a quality quarterback."
5. EXCITED ABOUT EALY: After seeing Norman go through some growing pains and emerge as one of the league's best cornerbacks, the Panthers feel defensive end Kony Ealy could be on a similar trajectory.
The 2014 second-round pick was Carolina's standout performer in Super Bowl 50, recording three sacks, a forced fumble, a fumble recovery and a one-handed interception.
"Obviously, it is very gratifying to see what Kony did," Gettleman said. "What he did excites all of us and certainly bodes well for the future for him and for us."