1. Finally opening at home
For the first time since 2013 against the Seahawks, the Panthers are home for the season opener, set to take on the Cowboys. Carolina went 2-2 in the last four openers on the road, and head coach Ron Rivera will be thrilled to know his team will (finally) host the game to start the season. This marks just the second time in Rivera's eight seasons that the Panthers are home for Week 1.
2. An early break in the action
Carolina's bye comes in Week 4, which is the earliest it can possibly be. The Panthers' first Week 4 bye since 2013 sets up 13 consecutive weeks without a break, which will no doubt be grueling. The "mini bye" that comes in the form of a Thursday night game in Week 10 at Pittsburgh is mitigated a bit by the fact that the Panthers travel to Detroit the following week.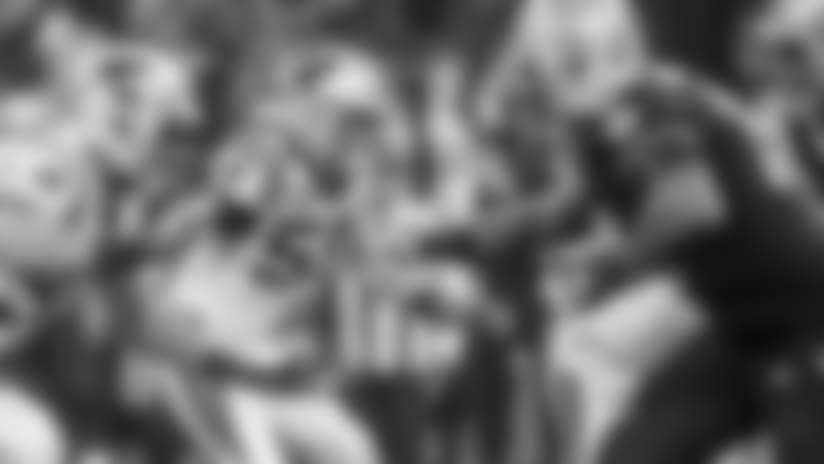 3. Long wait for another shot at Saints
As Rivera said following the NFC Wild Card playoff defeat at New Orleans, the Saints were Carolina's "nemesis" in 2017. The Panthers went 0-3 against them, and they'll have to wait until Week 15 on Monday Night Football to get another crack at their rivals – the latest initial matchup against a division foe in franchise history.
Then, after hosting the Falcons in Week 16, the Panthers will travel to the Superdome to close out the regular season. Two games against the Saints in three weeks time, with Atlanta sandwiched between? Yeah, the most challenging stretch on the schedule – at this point, at least.
Aside from the aforementioned three-game slate to finish the year, this looks like a manageable, balanced schedule. The other three-game stretch that sticks out a bit is Weeks 10-12, which features trips to Pittsburgh and Detroit before coming home to host Seattle. The Steelers went 13-3 a year ago while both the Lions and Seahawks just missed the postseason at 9-7.
5. Cold weather possibilities?
With Washington, Philadelphia, Pittsburgh and Cleveland on the travel schedule, there was a good chance the Panthers could be playing in some winter weather in 2018. But Cleveland (Week 14 – December 9) is the only trip of those four that occurs after Thanksgiving. The Panthers will be in D.C. and Philly in mid-October, and they'll be in Pittsburgh for Thursday Night Football on November 8.
View photos of cleats that were made to represent each of Carolina's 2018 opponents.