1. Strong connection with Rivera: Head coach Ron Rivera and new defensive coordinator Steve Wilks first worked together with the Bears in 2006. Rivera was the defensive coordinator and Wilks was the defensive backs coach for a team that advanced to Super Bowl XLI.
Rivera left for the Chargers in 2007, and Wilks followed suit in 2009, again coaching the secondary for a defense coordinated by Rivera.
When Rivera became the head coach for the Panthers in 2011, it was only a matter of time before Wilks came along – which he did in 2012. In 2015, Wilks was named assistant head coach.
"It's a bond we have built over the years that I really cherish," Wilks said of his relationship with Rivera.
2. A coach on the rise: Wilks had long been prepared to step in as the Carolina defensive coordinator if the opportunity arose, and other clubs expressed interest in his services this offseason.
The Los Angeles Rams interviewed him for their head coaching vacancy, which ultimately was filled by Sean McVay. The Washington Redskins inquired about their opening at defensive coordinator.
"It's been a great week. I got back from the game at Tampa and found out the next day that the Rams wanted to bring me out. I flew out that evening, and it was a great experience," Wilks said. "Anytime you can get out there and sell your philosophy and your belief in how you would build a program, it's always a great opportunity. And then I got a call that Washington wanted me to come up, but everything works out for a reason. I'm glad I'm here."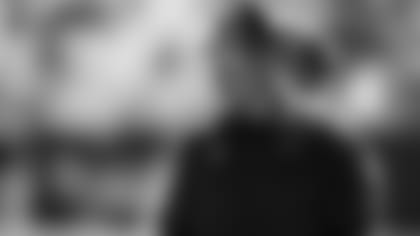 3. Coming full circle as a coordinator: Wilks' first job in coaching was as defensive coordinator for Johnson C. Smith in Charlotte in 1995. He then became the defensive coordinator at Savannah State for two seasons before becoming the program's head coach in 1999.
4. A long, winding road in the profession: In the eight seasons spanning from 1999 to 2006, Wilks coached for eight different teams. The journey took him from Savannah State to Illinois State to Appalachian State to East Tennessee State to Bowling Green State to Notre Dame to Washington to the Chicago Bears.
"I had the opportunity to go around pretty much all around the country coaching ball at different spots," Wilks said. "Then to come back here (to Charlotte) where it started, it's a blessing."
5. Hometown hero: Wilks is a product of West Charlotte High School, and he has returned several times over the years for various events at his alma mater. He played defensive back at Appalachian State from 1987-91 and finished his career with 103 tackles, four interceptions and four blocked kicks. Wilks played defensive back and wide receiver for the Charlotte Rage of the Arena Football League in 1993.