1. Cooking with a new ingredient
The Patriots made headlines this offseason with a bevy of trades to improve their Super Bowl roster, but none more noteworthy than the trade that landed Brandin Cooks in Foxboro. New England turned their first-round draft selection into a player that posted back-to-back 1,100 yard campaigns with the New Orleans Saints. 
Cooks gives Tom Brady a legitimate deep threat, and that's just how the future Hall of Fame quarterback has used him through three games. The receiver ranks sixth in total receiving yards, is averaging 25.6 yards per catch, and is the only player to haul in at least three 40-yard receptions. The two connected for a game-winning score against the Texans last week.
Daryl Worley didn't participate in practice this week and isn't expected to play against the Patriots. Without the second-year cornerback, newcomer Kevon Seymour is expected to start in his place, despite only playing one defensive snap this season.
The Panthers acquired Seymour in the offseason via a trade with Buffalo.
"He's done a nice job," head coach Ron Rivera said. "Biggest thing about Kevon is that he's coming from Buffalo and a lot of things that they do there cross over with us. His getting acclimated with what we do has been a lot shorter than some of the other guys that we brought in recently. He's done a nice job handling it and looked good in practice today as well." 
3. Can Carolina exploit Patriots' defensive woes?
Carolina took on the last-ranked defense in the league last weekend versus New Orleans and scored 13 points. They'll get another opportunity this weekend against the Patriots, who slid down to the bottom spot after giving up 33 points to the Texans.
The Patriots have allowed 461 yards and 31.7 points per game, the most in the NFL. They've given up 18 plays of 20 or more yards and seven of 40 or more. 
"The problem with us now, we have too many things to fix," defensive captain/safety Devin McCourty said. "It's a week by week thing where we need to keep getting better. Each day, it's about coming in here and working and doing what the coaches ask us to do. Guys aren't panicking."
Cam Newton and the Panthers offense isn't panicking either after sputtering through the first three weeks, but they need to get things going, especially opposing a Patriots offense that can pile up points in a hurry.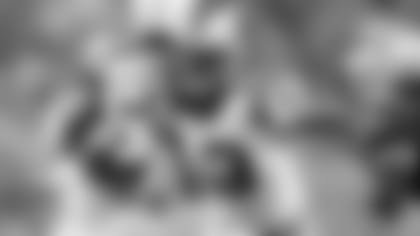 After a scary spill against the Saints, it appears Newton will have his No. 1 wide receiver on the field with him.
The receiver looked to have suffered a second major injury to his left knee when his leg buckled underneath him following a tackle. Two years ago, Benjamin missed the entire run to the Super Bowl after he tore his left ACL in training camp. 
"It's funny because something (head athletic trainer) Ryan Vermillion thought of was, 'Wow, you had a non-contact injury a couple of years, and then here there's a contact injury where you get bent over, and you're fortunate to have nothing as far as structural damage,'" Rivera said. "He's very fortunate."
The Patriots have an elite offense. Brady is the only quarterback to have thrown for more than 1,000 yards through three games, and the team leads the NFL in total offense. That being said, there are still visible flaws.
The offensive line has already allowed 10 sacks this season. Last season Brady was sacked 15 times in 12 games. It's evident that New England's offensive line play hasn't been spectacular, despite Brady's spectacular stats.
"As a defense, we have to get back there and not let Brady sit back, pat the ball, think and then deliver downfield," defensive tackle Kawann Short said.
---