1. Welcome back, Cam: Quarterback Cam Newton will return from a one-game absence at a good time for the Panthers. First, there's never a bad time to insert the reigning league MVP back into the lineup. Plus it's a time of need for his team, sitting at 1-4 and looking to avoid a third division loss in as many weeks.
In addition, he's made it look easy in the Big Easy of late.
In each of Carolina's last two games in New Orleans, Newton has helped the Panthers offense put up 41 points. He's accounted for nine touchdowns – eight passing and one rushing – and has turned the ball over just once.
New Orleans' defense appears susceptible to another high-powered performance, but all eyes will be on Newton and how he does coming out of the concussion protocol.
2. It's never a Brees: The Panthers need Newton at his best because a Carolina defense that has been up-and-down will be facing one of the most accomplished – and one of the hottest – quarterbacks in the league.
"He's a Hall of Fame quarterback," linebacker Thomas Davis said, "and he always gives his team a chance to win."
Drew Brees has tossed at least three touchdown passes in four of his last five games against the Panthers at the Mercedez-Benz Superdome, a building he feels comfortable in to say the least. He has a quick release and sets a quick pace at home particularly. Both of the Panthers' starting cornerbacks are out with injuries, so Carolina's defensive line needs to get to the quarterback more often than it has been.
"Drew Brees likes to undress the defense. He does it with hard counts, quick counts – things that give him a chance to see what the defense is going to do," defensive end Mario Addison said. "We've got to get in his face. He gets uncomfortable when somebody gets in his face. We've got to keep him uncomfortable the whole game.
"For the defensive line, we know what it takes to win – we just have to play together. We're real hungry right now."
3. Playing Panthers football: Brees is capable of getting on the kind of roll that tempts defenses to take chances, but disciplined play is going to be key.
"We just need to concentrate on just doing our jobs," linebacker Luke Kuechly said when asked whether the defense has been pressing. "If your job is to be in the A gap, be in the A gap. We just have to count on everyone to do their job. Everyone trusts each other in this locker room, and we just have to make sure we know where we need to be and be there.
"Everyone wants to be the guy to make the big play, but the best thing to do is stay with your responsibility and do what you're supposed to do."
Being sound with assignments has long been a strength for the Panthers but not so far this season. It's vital that Carolina gets back to that Sunday – on offense as well.
"We're putting ourselves in bad situations," fullback Mike Tolbert said. "We know what we need to do. We know how to do what we need to do. We just need to execute."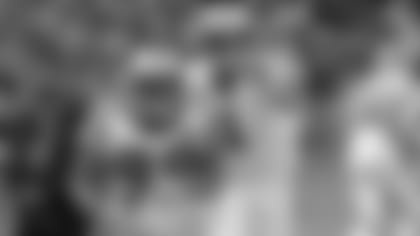 4. A healthy portion of Stew: A part of the winning recipe is running back Jonathan Stewart, expected to return after missing three games because of a hamstring injury. The Panthers still rank sixth in the NFL in rushing offense but saw their 30-game streak of 100-yard rushing games – and some of their mojo – disappear during Stewart's absence.
"Stew is a big part of the reason why we've had the success we had running the football," Rivera said. "He's a little bit more of a physical player who sets a tone, which is really good for us."
The last two times the Panthers won in New Orleans, Stewart had a rushing touchdown. The last two times they lost in New Orleans, Stewart didn't have a rushing touchdown.
5. Dealing with the dome: A steady Stewart could be a key to limiting the hectic feeling that can sometimes overwhelm teams visiting the Superdome.
"It can get really loud, it's a fast track, and Drew knows how to really work it down there," safety Kurt Coleman said. "The most disciplined team is going to win this game."
Neither team has been very disciplined so far this season, and partially as a result, both are desperate. If the Panthers can maintain a sense of calm, they can head home victorious.
Since the beginning of the 2014 season, the Saints are 7-11 at home. From 2008-13, they were 37-11.