1. How the offense responds: Not too make too much of it because bad practices are going to happen here and there, but the offense is coming off one that came specifically against Saturday's opponent. Head coach Ron Rivera wasn't shy about his disappointment Thursday after the last of two practices against the Titans, who now turn around and host the Panthers in both teams' second preseason game (3 p.m./Panthers TV).
More than Xs and Os, this is about pride, about showing a resolve that should serve this team well when the season starts for real.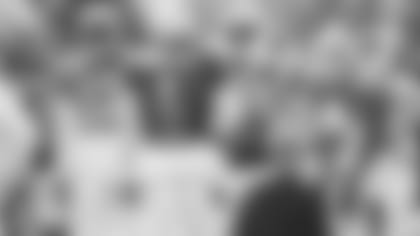 2. Quarterback play: More than likely, Newton will be watching Derek Anderson take the field with the first-team offense. Rivera didn't say whether Newton, making his way back from offseason shoulder surgery, would make his preseason debut, but the likelihood is he won't given he didn't take part in team drills Thursday.
Still, Rivera didn't use that as an excuse for the offense's showing in practice and won't on game day, either. The retooled offense has shown some good things throughout the preseason regardless of who is under center, and it's important that those around the quarterback continue to get comfortable. Look for the starters to play a little longer than they did in the opener.
3. The pass rush: Speaking of quarterback play, Marcus Mariota acquitted himself well in the joint practices and will present a challenge to Carolina's defensive line. The unit – with nearly everyone back from last year and the addition of Julius Peppers – could be poised for a huge year, a sentiment that can be strengthened if the group manages to flush Mariota from the pocket. That's only a part of the equation with the elusive quarterback, however, making this matchup a valuable exercise in finishing.
Finishing with gas in the tank could be a challenge for Carolina's defensive tackles specifically. Look for perhaps several defensive ends to absorb some snaps at defensive tackle with Vernon Butler, Kyle Love and Toby Johnson all out with injuries.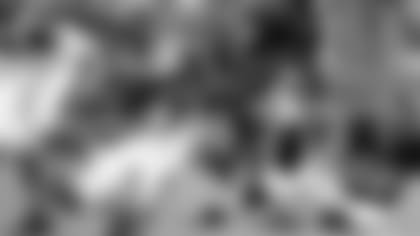 4. Another emergence? Wide receiver Damiere Byrd sparkled in the preseason opener, only furthering his already strong push for a roster spot. This season there's only one roster cutdown day, so all 90 players have this game and two more to show that they belong among the 53. Keep an eye out at safety, where L.J. McCray and Dezmen Southward are both aiming to prove that can provide reliable depth, and let's see if a linebacker in a loaded room can make a statement. On offense, fullback is a spot to watch with veteran Darrel Young and rookie Alex Armah both continuing to make their case.
5. Kicking competition: It was a quiet week on the kicking front, but the specialists could be front and center Saturday. Incumbent kicker Graham Gano has enjoyed a good preseason, though in the opener against the Texans he did have a 50-yard clang off the left upright while rookie Harrison Butker hit a 51-yarder. While the Panthers' seventh-round draft choice obviously has no regular season experiences, punters Andy Lee and Michael Palardy both kicked in the regular season for Carolina in 2016. Palardy had a strong showing in the opener and has a strong, young leg, but does he have the consistency to beat out a punter in Lee with a long track record of success in the league?
---
View the top photos by team photographer Melissa Melvin-Rodriguez from Carolina's game against Tennessee.