1. Newton hitting his stride: The Panthers are peaking at the perfect time. They've won six of their last seven game and have averaged averaged a league-high 174.1 rushing yards in that span. Quarterback Cam Newton has a lot to do with it.
"I think he's hitting a stride right now," head coach Ron Rivera said. "Having gone through what he did in OTAs and minicamp coming out of the surgery, and trying to get back into it during training camp – not really having the type training camp that we as a football team could develop and grow at – and trying to do it as the regular season started, I think he's playing as well as he has in the past, if not better."
CAM NEWTON SPLIT SEASON STATS

 
TDs
INTs
Sacks
Rush Yds
First 7 games
9

10
22
211

Past 7 games
12
2
9
432
2. Men in the middle:
With linebacker Thomas Davis suspended this week and linebacker
Shaq Thompson
working back from plantar fasciitis, linebacker David Mayo will likely play a larger role Sunday. How much still remains in question, but regardless Mayo is ready for potentially his second career start.
"We'll have a nice little rotation, and I'm excited to get another opportunity to play. I'm ready for it," Mayo said.
The Panthers' rotation among the men in the middle could also include cornerback Captain Munnerlyn and safety Colin Jones, who intercepted Packers quarterback Aaron Rodgers last Sunday.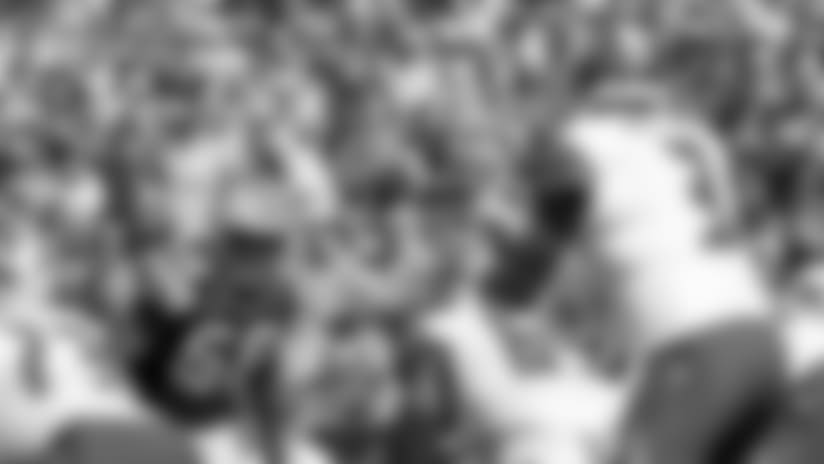 3. Injuries issues: There are many key Buccaneers that will have Christmas Eve off this year. On Wednesday, Tampa Bay announced that they placed five players on season-ending injured reserve – safety Justin Evans, linebacker Adarius Glanton, cornerback Vernon Hargreaves, tight end O.J. Howard and guard J.R. Sweezy.
In addition, defensive end Robert Ayers and wide receiver DeSean Jackson have been ruled out for Sunday. Tight end Cameron Brate, linebacker Lavonte David and defensive tackle Gerald McCoy are questionable.
"It's the same approach this week," defensive end Wes Horton said of the Buccaneers' injury concerns. "We're just focused on what we need to do preparation wise to get ready. Like I said previously, stopping the run early and putting them behind the sticks making them one dimensional."
4. Rushing attack: Since the last matchup between these two teams, both have developed stronger running games.
Since the meeting with Tampa Bay in Week 8, Carolina's offense has held a four-yards-per-carry standard and has rushed for at least 100 yards in each game, including three 200-plus games.
The Buccaneers haven't enjoyed the same success, but running back Peyton Barber has made a name for himself the past three weeks. In the two games missed by Doug Martin – Weeks 13 and 15 – Barber totaled 155 yards while serving as the main man in the backfield.
5. Olsen vs. Conte: The last time the Panthers and Buccaneers played, tight end Greg Olsen was absent after breaking his foot in Week 2. However, this time around Olsen will be back on the field, coming off a very productive outing against Green Bay – nine receptions for 116 yards and a touchdown.
It's likely that Buccaneers safety Chris Conte will be responsible for Olsen. This season Conte has seven passes defensed, the second-most on the team. Against Carolina in the first meeting, he recorded one pass defensed and an interception in which tight end Ed Dickson was the target.
---
View the top photos from Panthers at Buccaneers by team photographer Melissa Melvin-Rodriguez.