1. STARTERS TO SEE EXTENDED TIME: The third preseason game is often referred to as the "dress rehearsal" for the regular season.
Friday against the New England Patriots (7:30 p.m. Panthers TV/Time Warner), head coach Ron Rivera hopes his starters will be at their Sunday best – for a half at least.
"We're going to take them into the third quarter and see how things are going," Rivera said.
The starting units have played well in limited action in the first two games against teams that weren't in the playoffs last season. Now they'll get extended time against a perennial playoff team.
The Panthers' last game at Bank of America Stadium was a playoff game, a rousing NFC Championship romp over the Arizona Cardinals.
"Our last home game was one of the best ones in Panthers history," wide receiver Brenton Bersin said. "We're all excited about playing in front of our fans again."
2. A BRADY HUNCH? It's unclear whether Tom Brady will make his preseason debut for the Patriots, but the Panthers certainly wouldn't mind it for preparation purposes.
"I hear Tom Brady likes to pick on rookie defenders, so I'm looking forward to a good test," rookie cornerback James Bradberry said. "If it comes my way, it would be a good learning experience for me."
Even if Brady does play, the most significant snaps from the Patriots' perspective will go to Jimmy Garoppolo, who is set to start the first four regular season games while Brady serves a suspension. Garoppolo was good against the Panthers in last year's dress rehearsal, completing 13-of-17 passes for 126 yards to rally New England and hand Carolina its lone preseason loss.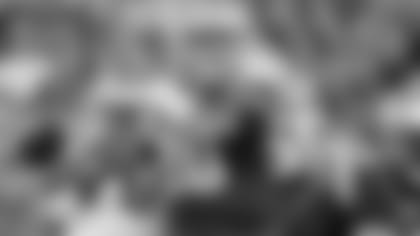 3. GETTING TO GAROPPOLO: Rivera is looking for more from his defensive ends, and the Patriots pose an interesting opportunity/challenge.
New England's offensive line is in flux, with the projected starters on the right side injured and with the left side featuring a rookie and a tackle coming off injury. Still, the Patriots always seem to manage with quick hitters to their receivers.
Rivera would love nothing more than see his starters (Charles Johnson and Kony Ealy) get some penetration and see someone among the subs start to emerge. Getting pressure is one thing but getting sacks is another against the Patriots, so someone like Ryan Delaire or Arthur Miley could make a significant statement.
4. RESERVING JUDGMENT: The reserves won't get as many snaps in this preseason game as the other three, but those snaps are at least as important as previous one.
For one thing, the Panthers must trim their roster from 90 to 75 after this game. It's still possible for borderline players to get on the right side of that cutline, especially along the offensive line and at linebacker. Plus, anyone who stands out could earn even more snaps for the preseason finale, which will be all about the reserves battling for spots on the final 53.
5. TIGHT RACE AT TIGHT END: Another position still seeking separation is tight end, where it could be a case of four prospects jockeying for one spot (not including the practice squad). Rookies Beau Sandland and Braxton Deaver have had their moments, and Marcus Lucas has made some plays in the passing game in his second time around with the Panthers. Converted Australian Rules Football player Eric Wallace is still looking for his first offensive snap.
---
View top photos of the game against the Patriots by team photographer Melissa Melvin-Rodriguez.