1. Brees' favorite target: Last year, New Orleans wide receiver Michael Thomas set rookie franchise records for catches (92), receiving yards (1,137) and receiving touchdowns (nine).
So, especially after Brandin Cooks was traded to the Patriots, it's no surprise Thomas has become the go-to guy for quarterback Drew Brees.
Thomas has already been targeted 18 times in 2017, and he leads the Saints with 10 catches and 134 yards.
"He's a great young wide receiver. Drew gets the ball to him a lot," safety Kurt Coleman said. "He has size, quickness, great hands, and he does a great job of being able to adjust to the ball in the air. Drew makes it a point of emphasis to get him the ball because he is that No. 1 type receiver."
Keep an eye on Coby Fleener as well, especially in the red zone. The Saints tight end has caught a touchdown in each of the first two games.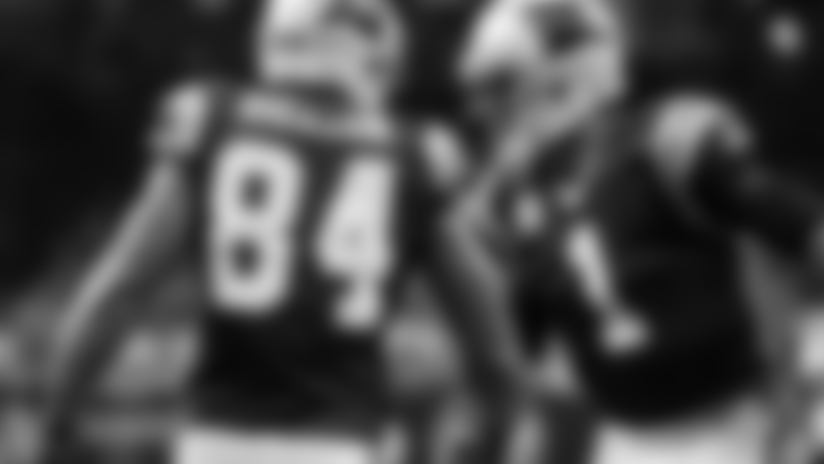 2. Newton without his favorite target: Sunday will make first time in quarterback Cam Newton's career he won't have trusted tight end Greg Olsen as an option. The Pro Bowl tight end is on injured reserve following foot surgery.
Head coach Ron Rivera has reiterated that veteran Ed Dickson is "more than capable" of filling in as the No. 1 tight end. It'll be interesting to see how many throws come his way.
But it's the wideouts who will be counted on even more with Olsen – the team's leading receiver each of the previous three seasons – unavailable when Newton needs a clutch reception.
"Greg has that attitude about himself – always poised, always calm, even in clutch moments. That's Greg, and losing that, that's going to be different," wide receiver Kelvin Benjamin said. "It's going to be tough. Having G, you didn't have to put it all on the receivers to make a play. But I think we're ready for it. We can step up and show that we can fill that void."
3. Can Panthers' exploit Saints' protection? New Orleans has some injury issues of its own, particularly along the offensive line. Both starting tackles – Terron Armstead and Zach Streif – are not playing for the second straight week.
That means Andrus Peat and rookie Ryan Ramczyk are pegged as the starting tackles on the left and right respectively. Brees has only been sacked twice in 2017, but Mario Addison, Julius Peppers and Co. intend to increase that total Sunday.
"They'll have something (planned), whether it is getting the ball out quick, or keeping a back or tight end to protect," Rivera said. "(Sean Payton) will have an answer. He's not going to let Drew stand back there and get hit."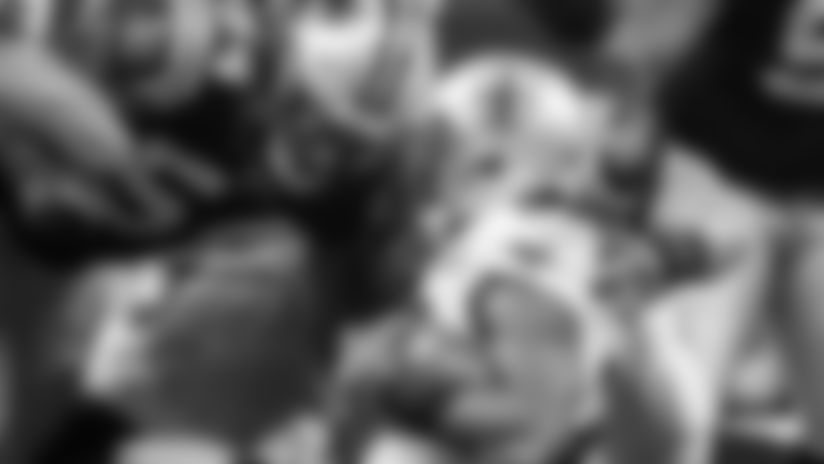 4. Three-headed monster? The Saints' rushing attack hasn't exactly gone as planned through two games (only four teams have rushed for fewer yards), but that doesn't mean there isn't potential.
They've got one of the best to ever do it in Adrian Peterson, an undervalued producer in Mark Ingram and a dynamic, versatile rookie in Alvin Kamara.
"They all have different skillsets and you have to be ready for all of them," linebacker Luke Kuechly said. "Everybody knows Adrian Peterson for what he is. He's a great running back; big, explosive and can hit a home run on any play. Mark can do a little out of the backfield as well as inside the tackles. I don't think he gets the credit he deserves. Kamara is inside-outside, dangerous in the passing game. They have three guys that are unique."
It's just a matter of time before McCaffrey gets loose. This appears to be as good a week as
---
View the top photos of Panthers vs. Saints by team photographer Melissa Melvin-Rodriguez.