1. Will starters play at all? Head coach Ron Rivera said he will "entertain thoughts" about the starters playing a handful of snaps in the preseason finale against the Pittsburgh Steelers.
But don't be surprised if many of them are held out of action entirely.
"Because of guys getting hurt," Rivera said. "I was with a team one year, and the last play the starters were going to be in, one of them went down and we lost him for the year.
"You really have to think about what you're going to get out of having a guy in for five, six, seven plays."
This game isn't about the starters. This game is about the battle for those final roster spots.
"This really is important," Rivera said. "To a degree, the value of the fourth game has been diminished. But it's important to us because we've got a group of young guys that are competing. There are a lot of young guys we really like."
2. Wegher's chance to shine? One of the players the Panthers are fond of is reserve running back Brandon Wegher. But unlike last preseason, the second-year back hasn't had many opportunities to showcase his talents in the run game.
That should change Thursday.
"When he's had opportunities, he's made things happen," Rivera said. "Here's a young man that really showed us last year, and he just hasn't had the opportunities this year."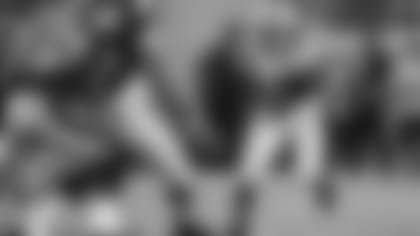 3. Garrett, Cash stating their case: The biggest names in Carolina's undrafted rookie class are hoping to prove they should stick around with a strong last impression.
After a slow start, wide receiver Keyarris Garrett has picked up the pace of late.
"Keyarris is starting to figure it out," wide receivers coach Ricky Proehl said.
Linebacker Jeremy Cash also needed some time to adjust as a converted safety, but his playmaking ability has started to show up on defense and special teams, which helps in his effort to earn a roster spot.
"I definitely think that each week that goes by and with every game I play, I'm becoming more comfortable with the playbook and with my feel for the game," Cash said. "Now I've just got to keep on working and realize that you can never get to a point where you plateau and think you've made it."
4. Down to the wire for WRs: Garrett is competing with Damiere Byrd, Brenton Bersin and Kevin Norwood for the final spot or spots on the wide receiver depth chart.
Byrd has had a productive offseason, and he feels he's done enough to make the cut. Unlike Byrd, Bersin and Norwood have prior experience on the active roster. All of them have practice squad eligibility, for what it's worth.
5. Lee's debut: Carolina's punting competition came to an end when the team traded for veteran Andy Lee, who arrived on Tuesday.
Lee, a three-time Pro Bowler, is known as a strong directional punter, which is something the Panthers have been wanting to add to their special teams formula.
---
View the top photos by team photographer Melissa Melvin-Rodriguez from Carolina's preseason win over Pittsburgh.