1. What will running game look like? Carolina enters this game with the league's No. 1 rushing offense (166.5 yards per game), and Minnesota enters dead last (47.5 yards per game).
But both teams have been forced to make changes in the backfield.
Running back Jonathan Stewart is out with a hamstring injury, meaning Cameron Artis-Payne, Fozzy Whittaker and Mike Tolbert will combine to carry the load.
"I've got a tremendous amount of faith in who CAP can be for us, and in knowing that you've got a good change-of-pace guy in Fozzy and a guy who can play situational football for you in Mike Tolbert," head coach Ron Rivera said.
On the other side, Adrian Peterson is out with a knee injury, meaning Jerick McKinnon and Matt Asiata will be filling in.
"Asiata and McKinnon do a good job of picking up the load," linebacker Luke Kuechly said of the thunder and lightning combo. "Jerick is very explosive and dynamic. He can make you pay if you give him a little crease."
2. Dangerous Diggs: Through two weeks, Minnesota wide receiver Stefon Diggs is the NFL's leading receiver with 285 yards.
"He's definitely stretching the field, making plays and making a name for himself," cornerback Bene Benwikere said. "We have to make sure we keep him under wraps. That's going to be a point of emphasis."
Diggs, a fifth-round draft choice in 2015, has looked like a star in his second season. The Vikings use him in the slot and out wide, so it will take a collective effort in the Carolina secondary to contain him.
"They're starting to understand how to use him, and he's starting to understand how to be used," Benwikere said. "On top of that, he has vertical speed and can definitely stretch the field.
"So far on film, I've watched him inside and outside, and it seems pretty split. We'll see exactly how they want to attack us."
3. Protecting the quarterbacks: The unsung heroes from Carolina's 46-27 victory over the 49ers were the offensive linemen, who didn't allow a sack.
It'll be tough to repeat that against a Minnesota defense that is coming off a five-sack performance against Aaron Rodgers and the Packers.
"We have to stay on rhythm, stay ahead of the sticks, and I think we've been doing a good job when we've had great tempo," quarterback Cam Newton said.
The Vikings have had their share of issues with protection, and they were dealt a tough blow when left tackle Matt Kalil suffered a season-ending hip injury.
Getting to Vikings quarterback Sam Bradford, who was sharp and effective in his first start against Green Bay, will be paramount.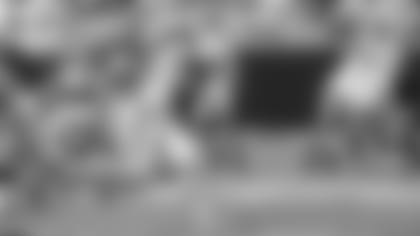 4. Another big day for Benjamin? Wide receiver Kelvin Benjamin is off to a tremendous start in 2016, leading the team with 13 receptions for 199 yards and three touchdowns.
Defenses are quickly learning that they must devote extra attention to No. 13, although Benjamin had no trouble outmuscling double teams against San Francisco.
That said, more opportunities should continue to open up for other capable wideouts like Devin Funchess, Ted Ginn, Jr. and Philly Brown.
"Right now I'm the guy catching the touchdowns, but next game I might not be that guy," Benjamin said. "You just never know who is going to be that guy."
Said receivers coach Ricky Proehl: "You can't just look at our offense and say, 'We're going to stop Kelvin.' Because there are other guys that can make big plays."
5. Captain's return to Carolina: Minnesota cornerback Captain Munnerlyn, who spent his first five seasons with the Panthers, is making his first appearance at Bank of America Stadium as a member of the opposition.
"I think it's going to be a little emotional at first," said Munnerlyn, who remains close with several Panthers. "Just to see those guys and to play against those guys, it's going to be kind of different. But at the same time, I know I have a job to do and that's to go out there and compete and try to help my team get that win."
The exuberant 5-foot-9 nickel corner said he's looking forward to the challenge of facing Carolina's wide receivers, specifically Benjamin.
"I will just try to disrupt the line of scrimmage," Munnerlyn said. "Everybody knows if there's a jump ball, nine times out of 10, he's going to win those. But I will try to play within his body and try to play through his hands and try to get my hands on a couple footballs."