1. Rhodes closed:Vikings cornerback Xavier Rhodes continues to prove why he's worth every penny of the lucrative contract extension he signed in the offseason. Opposing wide receivers haven't had much success this season against the fifth-year Pro Bowler. In Week 1, Rhodes limited Saints wide receiver Michael Thomas to two receptions for 22 yards. In Week 2, Rhodes held Steelers wide receiver Antonio Brown to three receptions for 28 yards, and in Week 3 he kept Buccaneers wide receiver Mike Evans to five receptions for 53 yards.
Last week, Falcons wide receiver Julio Jones only managed two receptions for 24 yards.
Only time will tell how No. 1 receiver Devin Funchess fares against Rhodes.
"I think they're going to put Xavier Rhodes on him for sure," cornerback Captain Munnerlyn said. "Xavier Rhodes will definitely be playing him since Funchess is our number one receiver. I'm looking forward to that matchup."
2. Greg's good to go:The Panthers held tight end Greg Olsen out of the the showdown with Saints last week, deciding not to push his surgically repaired right foot on the Superdome's artifical turf. However, with an upcoming three-game homestand on Bank of America's natural grass surface, the Pro Bowler will return to the lineup.
"We have a big four-game stretch here that if we don't take advantage of, our season is going to end," Olsen said. "That's just the reality of where we are. I've come to grips that it's time." 
Olsen's return will give quarterback Cam Newton a second reliable target in the passing game, something they've missed in wake of the Kelvin Benjamin trade. Olsen will also make offensive coordinator Mike Shula's job easier as he prepares plans to dissect one of the NFL's best defenses.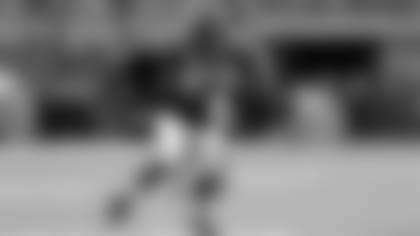 3. All eyes on Everson:There are only a handful of players in the league with double-digit sacks. Everson Griffen is one of them. - a Pro Bowl defensive end two years running - ranks among them with 12 sacks so far. Last season in the team's Week 3 matchup with Carolina, the Vikings sacked Newton eight times. Griffen was responsible for three.  Griffen will line up opposite Panthers left tackle and former teammate Matt Kalil. 
"I've played against him a lot, but a lot of those practices I wasn't 100 percent. I was injured," Kalil said. "So this will be a little bit different from my point of view as far as the things that I can do. I'll definitely get after it, and I'll probably be a different guy than they're used to the past few years."
4. Thriving on third down:Minnesota's success on third down this season, on both sides of the ball, has been nothing short of spectacular. The Vikings entered Week 14 ranking first in the league both converting third downs and stopping opponents on third down. On offense, they've converted 74 of 161 attempts (46 percent), and on defense they've allowed opponents to convert just 40 of 147 attempts (27.2 percent).
While the Panthers haven't been quite that efficient, they've still proven to be among the best in the NFL on third down. Carolina ranks sixth offensively in third down conversions (43.7 percent) and ninth on the defensive side (35.9).
5. O Captain! My Captain!The previous two times the Panthers played the Vikings, Munnerlyn was on the other side. Now he's back with the Panthers and has his sights sets on defeating his former team.
"We need this game," Munnerlyn said. 
With linebacker Shaq Thompson ruled out with a foot injury, Munnerlyn will likely see an increased snap count and line up across from both Stefon Diggs and Adam Thielen – dangerous wide receivers he matched up with in practice while in Minnesota. 
"I was telling the guys, don't sleep on (Thielen)," Munnerlyn said. "Thielen has always been a guy that's special. I seen him at practice and thought, 'Who's this guy?'
"Diggs has been special since he got there. He reminded me of Steve Smith a little bit. He's very competitive, very savvy and he's tough to guard. So we definitely have our hands full on the back end, but at the same time we're ready for the challenge."
---
View the top photos from Carolina's game against Minnesota by team photographer Melissa Melvin-Rodriguez.