Like Carolina Panthers general manager Dave Gettleman, my offseason has been full of acquisitions, trades and negotiations, all while trying to stay under a salary cap.
But instead of building the Panthers roster for the 2015 season, I have been growing my football card collection (by more than 11,000 cards). An avid collector from the time I opened my first wax pack with bubble gum stains on the backs of the cards in 1980 until I graduated from college in 1994, my collection had been packed away in trunks for more than 20 years.
That is until this offseason, when I returned to the hobby that created so many childhood memories. My goal was to fill in the large gap of Topps Football sets from 1995 to the present, but not before I went back in time and first collected the sets from 1976-79.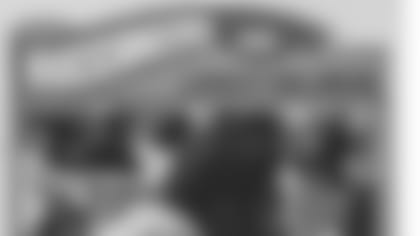 The hunt has led me from sports cards shows at the Metrolina Fairgrounds in Charlotte to local card shops to eBay and other online card stores.
I had forgotten how much fun collecting is and the enjoyment it provides. After buying lots from 1976-79 online, I anxiously checked the mail every day, eagerly awaiting my packages. Upon their arrival, I took my time sorting the cards, looking over the stats and reading the information about each player.
The 1976 and '77 sets immediately gave me some interesting historical perspective. The Tampa Bay Buccaneers were an expansion team in 1976, and longtime Panthers director of communications and now historian Charlie Dayton served as a public relations assistant for that first Tampa Bay team. I showed him cards of Buccaneers expansion draft picks and first-year players. This led to him sharing memories of those players and sparked conversations comparing his expansion experience with the Buccaneers to that with the Panthers.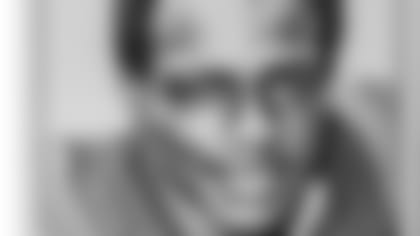 The 1976 set also contained Walter Payton's rookie card, valued at $250 in mint condition by Beckett Football. At a card show in late April, I engaged in some intense negotiations with a dealer to obtain the Payton card, one of a handful I needed to complete the set. After some back and forth, we agreed on a price. I can't specify the amount for fear of causing trouble with my wife, but I can say it is the most I have ever paid for a card in my life.
When I got back into the hobby, my 13-year-old son became interested and has begun collecting himself. He has joined me at card shows and on trips to card shops. We have shared much joy ripping opening what are now foil packs to see who we got. I have enjoyed sharing my passion with him and showing him how to order cards and flip them.
Dealers have shared in the excitement, too. From Bob and Linda at AAA Collectibles in Matthews, N.C., searching high and low for cards I need to finish a set; to Scott at Scott's Collectible's in Kannapolis, N.C., letting me know when new product arrived; to Craig, a dealer I met at a card show, digging through his collection to help me find missing cards - which more often than not were Cowboys and Steelers.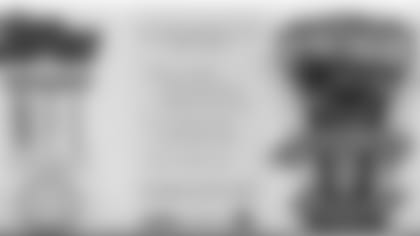 With my attention now focused on finding 1995-2014 sets, new memories have been evoked. This time period contains Carolina Panthers cards. One item I bought on eBay was a 1995 Carolina Panthers foil stamped set commemorating the team's inaugural season.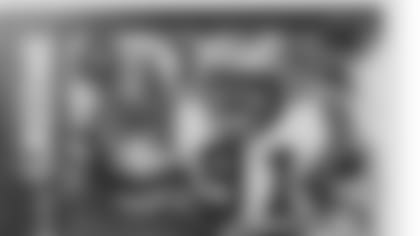 Cards of Panthers have brought back memories of that particular player and season. In the 1997 set, Kevin Greene's card is from the game against the St. Louis Rams when he returned a fumble for a touchdown. Tyrone Poole's card from that same set is from a home game versus Tampa Bay - the first shutout in team history.
Looking through these thousands of cards has made me remember a lot of Panthers history. Unfortunately, not all history evoked good memories. I came across a 2000 Fred Lane card with the word "Transactions" across the bottom and the Panthers and Colts logos below it. It brought back the trade that sent Lane to Indianapolis in exchange for linebacker Spencer Reid in April of 2000. Sadly, that would be Lane's last card as he tragically died before ever playing for the Colts. Reid never had a football card.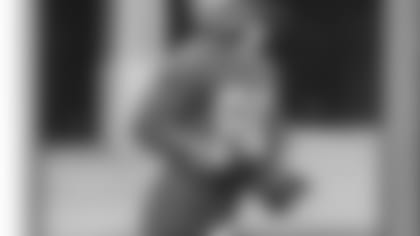 The rookie cards of Steve Smith in 2001 and Julius Peppers in 2002 and cards of the Super Bowl XXXVIII team from the 2004 set rekindled better memories. It has been neat seeing players in uniforms of other teams before they were Panthers - Stephen Davis with the Washington Redskins, Jake Delhomme with the New Orleans Saints, Ricky Proehl with the Chicago Bears and St. Louis Rams, and more.
For me, it has not been about accumulating cards. It has been about so much more. It's been about trying to stay within a budget, recapturing my childhood, reliving my more than 20 years with the Carolina Panthers, making new friends and bonding with my son.
Last season's memories are available now. Panthers team sets are already in stores, and 2015 Topps Football boxes are scheduled to be released in late August with the complete factory set coming out in early October.
What memories await this season that will be captured on next year's football cards? We will soon find out when training camp kicks off the 2015 campaign later this month. Hope to see you at Wofford College as together we make football.