CHARLOTTE - It's now or never this season for Greg Olsen, and he's not ready to throw in the towel. The Pro Bowl tight end will return to the Panthers' starting lineup this weekend when the Vikings visit.
"I think we're at the point of the season now that we're running out of time," Olsen said. "We have a big four-game stretch here that if we don't take advantage of, our season is going to end. That's just the reality of where we are. I've come to grips that it's time." 
With that said, Olsen feels good physically and is optimistic about the immediate future regarding his surgically repaired foot. Olsen has practiced without any limitations this week, and on Wednesday, head coach Ron Rivera said that Olsen wouldn't be on any sort of "pitch count" in terms of snaps come Sunday.
"I feel good," Olsen said. "I feel like we're headed down a good path. (I'm) looking forward to getting out there and hopefully staying out there."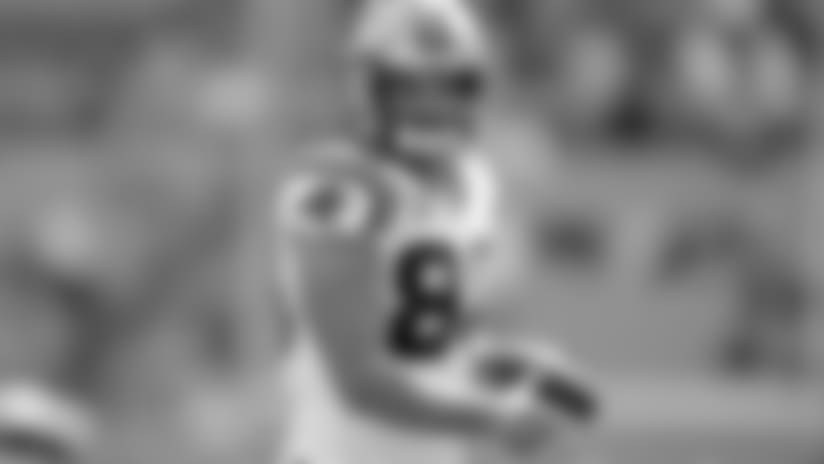 After breaking his foot in Week 2, Olsen initially returned for the Panthers' game at the Jets in Week 12, but he exited early in the third quarter after feeling soreness in his surgically repaired foot. During his brief stint against the Jets, Olsen proved he's still plenty capable of being a reliable receiver for quarterback Cam Newton.
In about two quarters of action, Olsen saw four targets and caught one pass for 10 yards.
"I was close to actually having a relatively big first half. We were just off on a couple of them," Olsen said. "I've played a lot of games in this league and feel confident I can play well. How fast that comes, we'll see. I'm trying to do it on the fly as fast as I can." 
Like Olsen, the custom beanies that he recently gave out to patients during his visit to Levine Children's Hospital will make an appearance Sunday. It's the second year Olsen partnered with the hospital to deliver the gifts, but unlike last year the beanies will be available for purchase at the Panthers' team store. All sales will support the hospital.
"Last year we had so many people reach out that wanted to buy them, but they weren't for sale," Olsen said. "This year we got them to be on sale. They'll go on sale at the team store starting on Sunday."
View photos from the week of practice leading up to the Panthers' game against the Vikings.