CHARLOTTE -- Because the Panthers have an obvious need at running back – a "sexier" position than, say, defensive end or safety – it's easy to get caught up in a wave like the one that's crashed onto the Carolinas lately. Especially in a draft where little star power at quarterback has allowed a couple of backs to grab a bulk of the spotlight.
But while the Panthers wouldn't be fooling anyone if they tried to deflect their interest in LSU's Leonard Fournette and Stanford's Christian McCaffrey, it's not like those two are the only possible picks who could be on the board when Carolina is on the clock come Thursday night. So let's zoom back out to the bigger picture, something that may have been lost with so much outside attention focusing on Fournette and McCaffrey.
For example, what if quarterback-needy teams take or trade up into the top seven to grab guys like UNC's Mitch Trubisky or Clemson's Deshaun Watson?
"Obviously we're not in the market for a quarterback," Panthers assistant general manager Brandon Beane said, "but there's a lot of guys being talked about and you've seen it every year - there's a premium for that position. So, ideally, some of them go in front of us."
Which, ideally, would drop some names many have assumed would be gone by the Panthers' No. 8 pick.
Someone like Solomon Thomas.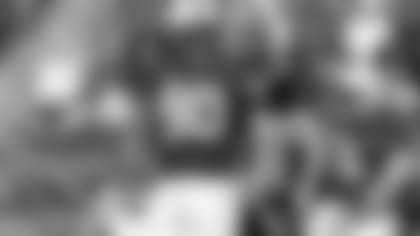 Throughout the pre-draft process, many have penciled in Stanford's dynamic defensive end with San Francisco at No. 2. But the 49ers have kept their cards so close to the vest, no one really has a bead on what they'll do. And there's a growing sense what they do will be something with a quarterback.
If the 49ers pass on Thomas, that could clear a path for him to drop. Yes, all the way to No. 8.
What's perhaps less likely, but possible, is if Thomas and a couple of quarterbacks go inside the top seven, and for the purposes of this exercise, let's say Fournette's gone, too. That scenario could sweep LSU's pro-ready strong safety Jamal Adams to the Panthers.
Or how about this: Thomas and Adams go off the board and the Jaguars take Fournette at No. 4 before the Jets grab McCaffrey two picks later. That could open the door for Alabama's O.J. Howard, widely considered the top tight end available in quite some time.
The point is, sure, Fournette or McCaffrey could be the Panthers' guy. But even with draft week finally here, it's still too early to say with much confidence what actually will happen.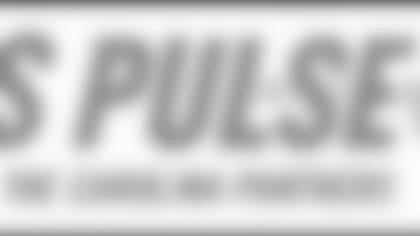 ](https://nfl.csharmony.epsilon.com/pc/clubs/Panthers/Account/register)