Comments from Carolina Panthers head coach John Fox following the team's practice.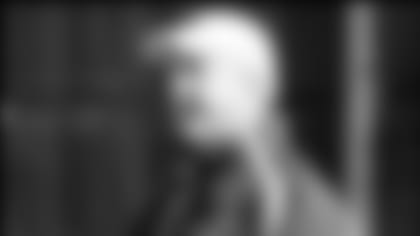 **
Did not participate: Jeff Hangartner (ankle). Full participation: MaakeKemoeatu (ankle), Damione Lewis (shoulder) and Jeff Otah (toe).
On if it was good to have defensive tackles Maake Kemoeatu and Damione Lewis back: Yep. We had a little hiatus but we got them back; that was a good reason for the bye. So we should be at full strength.
On how much of a relief it is to get Kemoeatu and Lewis back:I think any time you have starters out it makes it more difficult.That's why they're starters. It's, obviously, good to have them back.
On if it is even more important having Kemoeatu and Lewis back considering how well Arizona ran the ball against Atlanta:It's huge. Again, it's hard for us to determine what plan of attackthey'll take, whether they are going to feature the run or feature thepass. But that's the same dilemma you deal with every week no matterwho the opponent is. As we tell our guys, it's their ball, they can dowhatever they want. But this better gets us ready to be able to play atour best.
On what ways running back DeAngelo Williams has improved this year:Like most things you do, the more you do it the better you get. I thinkwith DeAngelo, last year was our first year of a new offense. We had torely heavily on the run game because we had quarterback issues, sorunning the ball becomes much more difficult. So I think the situationis better and I think he's grown both physically and mentally as arunning back.
On Arizona's receiving corps:They're outstanding. I don't think you end up third in the league inscoring offense, relying heavily on the pass throughout the regularseason, without having people. Obviously, it starts at quarterback ifyou are going to throw the ball, and the supporting cast is huge –whether it was St. Louis with the "Greatest Show on Turf" or the greatcombinations we've seen this year. We faced twice a guy (Drew Brees)that almost broke the passing record in the National Football League.We've seen a lot of good offenses. We saw Denver – who was (ranked)two, New Orleans – who was (ranked) one twice and these guys are(ranked) three. All those things share the same common denominator:excellent quarterbacks with a great supporting cast.