Comments from Carolina Panthers head coach John Fox following the team's practice.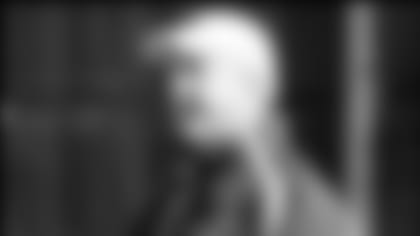 On injuries:**Limited participation: Jeff Hangartner (ankle). Full participation:Maake Kemoeatu (ankle), Damione Lewis (shoulder) and Jeff Otah (toe).
On what the game between the Panthers and Cardinals will come down to:At the end of the day it's kind of like the Elite Eight in the NCAABasketball (Tournament) or the Final Four. You can't have a bad day, soyou've got to be on your game. The team that is going to get thehottest and execute the best usually wins. So that's what we've primedourselves for and now we have to go perform.
On howCarolina's personnel groups were affected when Arizona spread the fieldwith four and five wide receiver packages during their regular seasongame: Like any game, they always take on their ownpersonality. In that game two of their three tight ends were inactive,so they only had one tight end available that day. Those are thingsthat you don't know until game day or an hour and a half beforekickoff. From a preparation standpoint, obviously, we probably didn'tprepare as much for that as we have this time around. Like everything,you've got to adjust and we adjusted just well enough to win.Hopefully, this time around we're a little better prepared.
On if it is a benefit having playing several passing-oriented offenses like Denver and New Orleans this season:Yeah, and this game could take on that personality, too. I don't know.Like I've mentioned all week, it's their ball and they get to do whatthey want. That's just not predicated to them; that's really anybodyyou play. As I mentioned earlier, it's just being prepared for as muchof the things we think they are going to show us, and, hopefully, we'vedone that.
On how Arizona's offense changes if wide receiver Anquan Boldin does not play:I don't think it's going to change them. They'll have (number) 85(Jerheme) Urban take his place and then (Early) Doucet, number 80, willtake Urban's place. Whether he plays or not, we won't know for sureuntil an hour and a half before kickoff.
On theimportance of having defensive tackle Maake Kemoeatu back consideringwhat the Cardinals are trying to do in the running game: It'snot just Kemo; it's Damione Lewis. We had neither one of them the lasttime we played (at New Orleans). If you took Muhsin Muhammad and SteveSmith out of the lineup on offense it would look a little different.It's no different on defense when you take your two starting defensivetackles out. Hopefully, they're prepared and ready.
On if Arizona quarterback Kurt Warner has the quickest release of any quarterback in the NFL:I believe so, and a lot of it is decision making. It's playing fast andseeing things quickly and making the proper decision, and I think he'sproven over time he's as good as most people or as good as anybody hasbeen at that, whether it was with St. Louis or now with Arizona.
On the job offensive coordinator Jeff Davidson has done this season:It comes down to players. Jeff has done a great job; our wholeoffensive staff has done an excellent job - Jim Skipper, our runningbacks coach, Dave Magazu with the offensive line. I think we've hadmore on the menu than a year ago. I don't think a year ago was a fairmeasure when you are going through a kaleidoscope of quarterbacks.