Former Panthers cornerback Chris Gamble was a soft-spoken player, but it'll be his voice that announces Carolina's second-round pick at the 2016 NFL Draft in Chicago. "A few weeks ago they asked me if I was interested, and I said I would be honored to do something like that," Gamble said in a phone interview. "I was excited, my wife was excited. It's a big honor to announce the second-round pick."
The Panthers selected Gamble with the 28th overall pick in the 2004 draft. He spent his entire nine-year career with Carolina, finishing as the franchise record holder in interceptions (27) and passes defensed (94).
When Gamble first arrived in Carolina, the Panthers were coming off their first Super Bowl appearance.
"There was so much excitement coming to a team that had just been in the Super Bowl," Gamble recalled.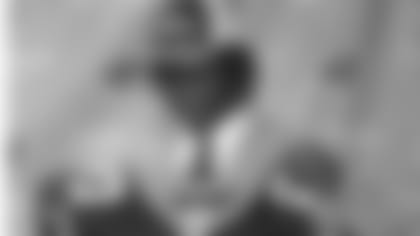 The 2016 draft picks are in the same boat, with the Panthers fresh off an appearance in Super Bowl 50.
"I wish they would have won it, but sometimes it just doesn't happen that way," said Gamble, who follows the team closely. "It was a big thing to make it to the Super Bowl and have that (17-2) record. They just have to bounce back and start fresh. This is a stepping stone, and I'm sure they'll make it back."
The Panthers, who have hit several home runs in recent drafts, are searching for more reinforcements in the 2016 class. Perhaps Gamble will call a fellow cornerback's name Friday night.
"There are some great cornerbacks available in the draft this year. Maybe we can get somebody in this draft that plays that position," Gamble said. "I'm sure the Panthers will make the right pick."
And what advice would Gamble give to the newest Panthers?
"I know there will be a lot of nerves going on, because I was nervous too. Just relax, say a prayer and let things flow," Gamble said.
"I'd let them know this is a great organization. Just stay focused and pay attention to the veterans and how they practice, how they prepare for games. It's a big transition coming from college – a whole new life. Get ready for what's coming."
---
Linebacker Thomas Davis, who announced the Panthers' 2015 first-round pick as Walter Payton NFL Man of the Year, will announce the team's third-round selection this year.