TAMPA, Fla. - With their starting quarterback watching from the sideline, the Carolina Panthers earned the definition of a team victory in their season opener Sunday.
So it only seems fitting that Panthers.com hand out team-oriented game balls.
Quarterback Derek Anderson already got a virtual game ball in the form of this feature on his fantastic fill-in performance in place of Cam Newton, and the same could be said of linebacker Luke Kuechly in this profile of the defense's mostly dominant day.
As for the accolades that follow, the praised parties will have to figure out how to share the game ball.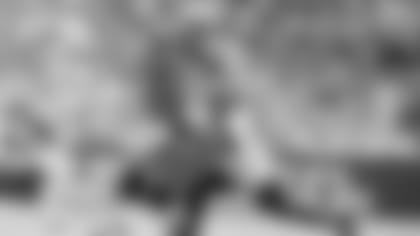 CLUTCH CATCHERS: Anytime the offense needed a clutch conversion, big targets Greg Olsen at tight end and Kelvin Benjamin at wide receiver came up big. In addition to combining for 14 catches and 175 yards with two touchdowns, they each produced first downs twice with third-down receptions. Benjamin's 22-yard catch on third-and-7 late in the first quarter set up Olsen's 5-yard touchdown early in the second quarter, and Olsen's third-down grab on the final play of the third quarter set the stage for Benjamin's 26-yard touchdown on the first play of the fourth quarter.
OFFENSIVE LINE: This game ball will somehow have to be carved up eight ways, because that's how many linemen contributed to Anderson being sacked just once.
"We've still got work to do with a couple of protection breakdowns, but one sack, we'll live with that," left tackle Byron Bell said. "We're still growing and getting better."
Bell made his first career start at left tackle, Nate Chandler started at right tackle, and Fernando Velasco opened at right guard in addition to taking some snaps at left guard – with center Ryan Kalil and left guard Amini Silatolu in their regular roles. They all had help, with rookie Trai Turner spelling Velasco for stretches at right guard; veteran Garry Williams giving Bell a short break and serving as a sixth linemen on some short-yardage plays; and Brian Folkerts spelling Kalil when he suffered a minor shoulder injury.
"It helped us having fresh bodies," Bell said. "We practiced for that during the week, so guys had a good rhythm with one another. The rotation kept guys fresh, and that helped us in the fourth quarter."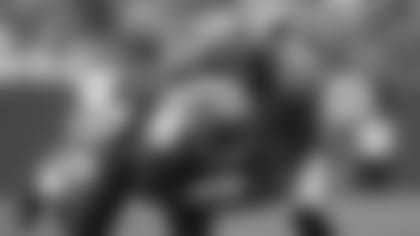 SOLIDIFYING SECONDARY: With Melvin White the only holdover starter from the Panthers' last game against Tampa Bay, three newcomers came up with Carolina's three takeaways.
Veteran acquisition Antoine Cason picked off a pass to thwart a potential Tampa Bay scoring drive late in the first quarter; veteran acquisition Roman Harper broke up another potential march with an interception late in the third quarter; and rookie Bene Benwikere sealed the victory with a fumble recovery with 1:27 left.
"We've got a great group of guys that believe in each other," Harper said. "We stuck together, and we fought for each other."
DEFENSIVE LINE: The secondary's success was aided by Kuechly – who disrupted things on the Harper interception and the Benwikere fumble recovery – but also by the relentless front four.
"We need those guys, just like they need us. We complement each other well," defensive tackle Dwan Edwards said. "When we're both playing well together, we're a tough team to beat."
Edwards had one of the Panthers' three sacks (the others were by Kuechly and defensive end Greg Hardy), and the defensive line accounted for five of the quarterback hits on Josh McCown.
"Every quarterback becomes a little human when you get pressure like that," Harper said. "We hit him early, with our front four getting pressure with just the four of them rushing. When you can do that, you can really throw off the rhythm."
MIKE SHULA: So we did reserve one game ball for an individual, namely the Panthers' offensive coordinator, who formulated an effective game plan to allow his backup quarterback to succeed.
"I think Shula did a great job of calling the plays today," running back DeAngelo Williams said. "He did his homework, and we executed."
The Panthers had balance – rushing for 113 yards and passing for 230 – while Shula kept the Buccaneers off-balance with an efficient mix that prominently featured the play-action game.
"You don't have to get 40-yard plays – just get completions," Olsen said. "Get guys into the game, and then things are going to open up. Those little dinks and dunks early in the game set some of the other stuff up."