CHARLOTTE – For the first time in four years, the Panthers will not wrap up the regular season and immediately begin preparations for the playoffs.
Sunday's Week 17 contest at the Tampa Bay Buccaneers will put an end to Carolina's 2016 season. It's not what anyone in the Panthers locker room envisioned following an NFC championship campaign.
"It's tough for all of them, it doesn't matter if they're a 10-year guy or one-year. Every time you miss out on an opportunity (to go to the playoffs) it's very tough to take," head coach Ron Rivera said. "We want to play to win. Our guys understand the message, and they'll keep fighting."
Despite the obvious disappointment, the Panthers want to go out with a win, which would be just their second against an NFC South opponent this season.
"We all have a race to run, and we're not done running ours," safety Kurt Coleman said. "We want to finish this thing right. If you're a competitor, any time you're out there you're trying to put your best product forward."
Added linebacker Thomas Davis: "We just rally around each other. We stick together as a team. When things haven't gone so well this year, we've stuck together as a group. That's how we get things done. That's the way we've got to continue to do it."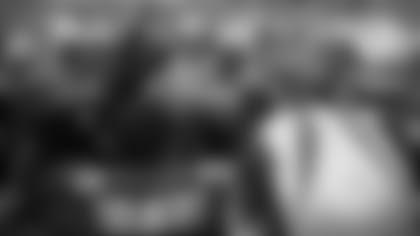 The Buccaneers (8-7) enter the regular season finale needing nine games to turn out a certain way for them to make the playoffs.
"We're still alive for the playoffs, and I know all of our media is trying to tell me how slim our chances are," Tampa Bay head coach Dirk Koetter said. "But I just believe you keep competing until they tell you it's over. I think most coaches are like that. We are going to do everything we can to win this game."
Ultimately, Rivera said a win versus a loss doesn't change the approach to the offseason. But his preference is obvious.
"(A win) makes it easier going into it, that's for doggone sure," Rivera said. "I want to get through Tampa Bay first, win that one, and start getting ready as we go into 2017. Because I can't wait to get out of this year, believe me."
---
View photos from Carolina's game against the Buccaneers by team photographer Melissa Melvin-Rodriguez.