CHARLOTTE – In the Panthers' mind, they started a new season after the bye week, and now they're heading to Los Angeles for the first time in team history looking to earn consecutive wins for the first time this season.
Last week's 30-20 victory over the Cardinals coming off the bye snapped a four-game losing streak and got Carolina back on track after a disappointing 1-5 start.
"It really boosted the confidence level of this football team," linebacker Thomas Davis said.
Added guard Trai Turner: "We just want to keep trending up."
At times, the Panthers looked the like the juggernaut many expected to see entering the season as reigning NFC champions.
Carolina raced out a 24-0 lead against Arizona, and defensively, the Panthers recorded a season-high eight sacks to go along with two critical takeaways.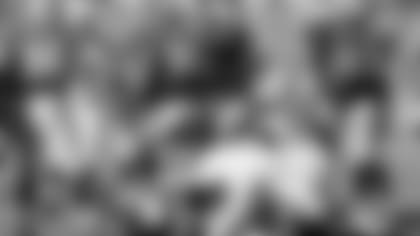 "A general theme for what we do on defense is if we can stop the run game, making them one-dimensional, and get up on them quick, that's what we try to do," linebacker Luke Kuechly said. "That's what we did last week, and when we're successful that's kind of the trend with us."
Now the Panthers are tasked with taking the winning recipe on the road to face a Rams team that's 3-4 coming off their bye.
"It doesn't just carry on because you won one game," tight end Greg Olsen said. "You have to be willing to reset back to zero and do that each week. We got a taste of what we're capable of, now it's just a matter of keeping it going. It takes a collective effort."
The Rams, who returned to Los Angeles from St. Louis this offseason, have struggled on offense behind quarterback Case Keenum, ranking 30th in points (17.1) and yards (307.6). Running back Todd Gurley, who earned Rookie of the Year honors, is averaging just 3.0 yards per carry in his second season.
But their aggressive defense, ranked 11th in the NFL, can create problems.
"We have to set the tempo early and often with those guys," quarterback Cam Newton said. "They're very talented. We just have to stay true to who we are and execute."
---