CHARLOTTE – This Monday Night Football matchup between Carolina and Washington isn't just about cornerback Josh Norman facing his former team, though that's obviously been the point of emphasis throughout the week.
"You guys know me better than I think anyone else," Norman told the Charlotte media during a conference call, "and you should know how this is going to go down."
Norman has never been one to tie down his exuberance on game day. Needless to say, this reunion will be packed with emotion.
But this game involves much more than Norman's personal battle. Carolina's defense, for instance, is going up against the league's second-ranked offense – a unit boasting a variety of weapons at every skill position.
"We're definitely getting ready to face a high-powered offense. We know they have a lot of weapons," linebacker Thomas Davis said. "We definitely have a huge challenge ahead of us."
Kirk Cousins is one of three quarterbacks to have already surpassed 4,000 passing yards. Three wideouts – Jamison Crowder, Pierre Garcon and Desean Jackson – have at least 746 receiving yards, and tight ends Jordan Reed and Vernon Davis have combined for 1,138.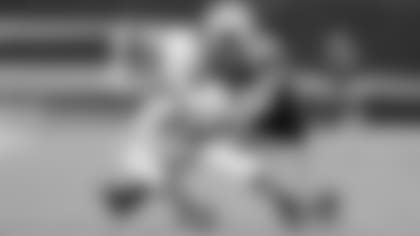 "They have a nice group," safety Tre Boston said. "Watching film, you can see they work well together. Kirk is spreading the ball. We have to be able to contain them all and be able to keep everything in front of us."
And as head coach Ron Rivera points out, the less heralded Washington run game often sets up that success through the air.
"They've got a good running game, and if you don't stop it, then their passing game and their hard play-action becomes very deceptive," Rivera said. "Now you get guys sucked up and they hit you over the top with the intermediates.
"You have to stop the run to make that play-action not as effective."
Unfortunately for the Panthers, they could take the field Monday knowing they've been eliminated from postseason contention for the first time in four years. If the Falcons and Buccaneers earn a victory Sunday, or if one of them wins as well as the Vikings or Packers, Carolina's fate will be sealed.
But playoffs or no playoffs, Rivera expects his team to play winning football in December. His winning percentage in December is .792, second only to Seattle's Pete Carroll since 2011.
"How you play and how you do things does carry over, at least I think it does," Rivera said of games late in the season. "How you do things at the end really speaks about what you're going to do going forward."
---
View the top photos by team photographer Melissa Melvin-Rodriguez from Carolina's game against Washington.