The Panthers and Seahawks aren't division rivals, but it sure feels like it at this point.
On Sunday night at CenturyLink Field, the two teams will square off for the seventh time in the past five seasons, including postseason battles in both 2014 and 2015.
Last season, Carolina secured a dramatic comeback victory at Seattle in Week 6 and defeated the Seahawks in an NFC Divisional Playoff.
"They're a team we've had battles with over the years, in both the regular season and playoffs," tight end Greg Olsen said. "They started off getting us, and last year we got them. I know it's going to be a great environment on Sunday night. It's a big challenge, there is no mistaking that."
The 7-3-1 Seahawks – who have qualified for the playoffs five of the last six seasons – enter this game in playoff position once again. The 4-7 Panthers – division champions three years running – are fighting to keep their season alive.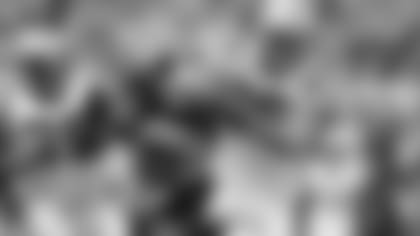 "We have great respect for them," Seattle head coach Pete Carroll said. "We do feel like we know them. We see them a lot."
Added Seattle linebacker Bobby Wagner: "You don't want to look at their record and take them lightly and they come in and beat you, because they've done that before. We know they're hungry. We know they're looking at it like they need this win."
When these teams meet, everyone knows what to expect.
"It's going to be an intense game. An all-round tough, smash-mouth game," defensive end Charles Johnson said. "We have a big task ahead of us."
The task is made bigger by the rash of injuries Carolina is dealing with, particularly along the offensive line. The Panthers will also be without All-Pro middle linebacker Luke Kuechly (concussion) for the second consecutive game.
"It's been tough," head coach Ron Rivera said of the mounting injuries, "but we have a lot of young men that are willing to work hard and do what it takes."
And after a unique week of preparation in the Bay Area, the Panthers are energized and ready for another battle in Seattle.
"We came out here to practice real hard and ball out on Sunday," guard Trai Turner said. "I know we're up to the challenge."
---
View the top photos by photographer Kent Smith from Carolina's NFC Divisional Playoff against Seattle.