CHARLOTTE – The Panthers are eager to bounce back quickly after suffering defeat in the season opener at Denver, and they've got an opportunity to do that at home against San Francisco.
"We have to find ways to do our job enough to get to 1-1," quarterback Cam Newton said.
The 49ers come to town in Week 2 after earning a 28-0 win over the Los Angeles Rams on Monday Night Football.
"Any time in the NFL you hold a team scoreless, you did a lot right," tight end Greg Olsen said. "It's going to be a good challenge."
Yes, San Francisco's defense pitched a rare shutout, but it's Chip Kelly's offense that gets the most attention.
The former Oregon and Philadelphia Eagles head coach has long been known for his relentless up-tempo offense, which is now run by quarterback Blaine Gabbert.
"It never gets easier," head coach Ron Rivera said of preparing for Kelly's offense. "I think this team has its own different set of problems. They have some pretty good weapons, and there is nothing easy about what Coach Kelly does. It's a matter of you executing and doing your thing and not giving them opportunities."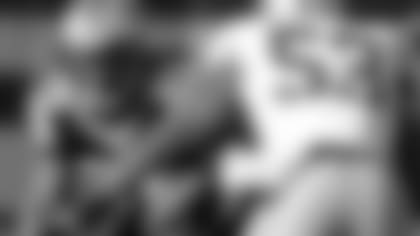 The Panthers always want to dictate the pace of the game with their physical run game and stout defense, and that's especially important against Kelly's 49ers.
"We have to be able to drive it and control the pace at our tempo," Rivera said.
The Carolina crowd will help the cause in Sunday afternoon's highly anticipated home opener at Bank of America Stadium.
"I think everyone is anxious," Olsen said. "Last time we were back here it was a pretty special moment for us (winning the NFC Championship). We're excited to be home. It's a place that we want to defend, and that starts this week."
"Come Sunday at one o'clock," Newton said, "everybody will be turnt up."
---