CHARLOTTE – Understandably, much of the talk this past week revolved around whether the reigning league MVP or his faithful backup would be under center when the Panthers host the Tampa Bay Buccaneers on Monday Night Football.
Playing without Cam Newton as the Panthers will do for just the third time in his five-plus seasons is a big deal, but it doesn't seal the deal. Nor would the Panthers be assured of anything if Newton had been able to play.
As always, but particularly in the light of the team's recent struggles, getting a big win is bigger than one person.
"We all have to collectively do it together," said Derek Anderson, who will be under center with Newton still in the concussion protocol. "I think we all understand it's going to take everybody to get things going."
The Panthers, having lost consecutive games for the first time since losing six in succession midway through the 2014 season, spent the week leading up to the showdown of 1-3 NFC South teams working out the kinks, working on individual responsibilities, and working on putting all of those moving parts together.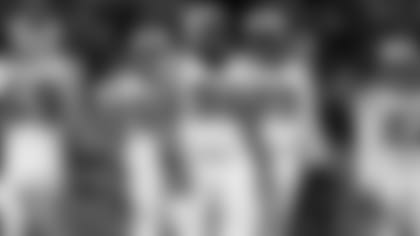 "It's about knowing our role and doing our job," defensive tackle Kawann Short said. "We haven't been executing the easy things we need to do – the miscommunication calls, talking to each other and being accountable and doing your own job. In meetings, watching it you could really see it. You wish you could take it back."
The Panthers won't truly get a do-over for their 48-33 loss at Atlanta last week (though they will eventually get a rematch), but the good news is that each week in the NFL brings a chance at redemption. Add to the equation how early it still is in the season, and there's still time for better play to quickly propel the Panthers back into the mix.
"Atlanta did make plays, but we hurt ourselves. We can't do that if we want to win games," safety Kurt Coleman said. "We've corrected those issues, and we're all on the same page and are going to be detail-oriented and play our hearts out."
While the Panthers can only afford to concern themselves with who is playing, the list of those not playing is significant – on both sidelines.
Newton will obviously be the most notable absence, though the other two games he missed resulted in Anderson-led victories over Tampa Bay in the 2014 season – victories that were needed for the Panthers to squeeze into the playoffs. In addition, running back Jonathan Stewart will miss his third consecutive game, left tackle Michael Oher will miss his second straight, and rookie cornerback James Bradberry will miss the game with a toe injury suffered against the Falcons. In the wake of cornerback Bene Benwikere's release, fellow rookies Daryl Worley and Zack Sanchez are expected to start at corner.
The Buccaneers probably will be missing key cogs on both sides, with running backs Doug Martin and Charles Sims and defensive tackles Gerald McCoy and Clinton McDonald all listed as doubtful.
The Panthers have owned Tampa Bay of late regardless of the personnel, winning the teams' last six meetings by an average of 14.8 points. But the Panthers' successes against the Bucs and really against all comers in recent seasons won't matter Monday.
It's about how this team responds to its recent adversity.
"This is a time of need for our football team," linebacker Thomas Davis said. "We have starters that are injured and guys that have lost their jobs, so it is important for us to rally around each other.
"We believe in each other. It doesn't matter who lines up to play. We've developed that chemistry, have developed a bond with each guy that's in this locker room. We believe to a man that if you're on this team and you're in the game, you're capable of doing the job."
---
View the top photos by photographer Kent Smith from Carolina's game against Tampa Bay.