CHARLOTTE – Throughout the Panthers' surprising 1-5 start to the season, the talking points have been plentiful.
But only the points on the scoreboard count.
"We don't need any messages. We're out of things that need to be said," quarterback Cam Newton said. "We're out of big rah-rah speeches. We've got to win – that's it."
When the NFL schedule came out six-plus months ago, the Week 8 matchup with the Arizona Cardinals was considered one of the marquee games on it, a rematch of last season's NFC Championship won convincingly by the Panthers.
It might no longer be one of the most anticipated games around the league this week - Arizona is 3-3-1- but it's among the most important.
"The truth of the matter is that it's a very important game. We know that," head coach Ron Rivera said. "Going forward, it's really about just going out and playing.
The Panthers need this game in the worst way, but perhaps more importantly, Rivera believes his team wants it just as bad.
"We really do need to win, and we know that. But it's not necessarily about what you have to do as much as it is about what you want to do," Rivera said. "When you're forced to do something, I don't think you do it to the best of your ability. But when you want something, you feel that desire to do it. You've got to want it for the right reasons, and I think our guys are there."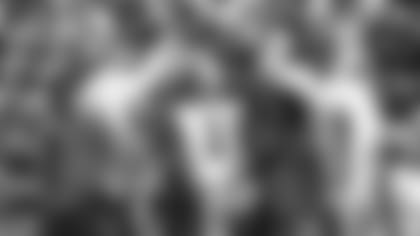 Newton, for his part, wants to see the magic return that permeated games at Bank of America Stadium last season. The Panthers were undefeated at home last year and had fun doing it. Newton said playing the game itself remains fun but that of course the recent outcomes have been anything but.
"We have to get that feeling back," Newton said. "I appreciate all the well wishes and all the constant support from our fans expecting that Sunday is going to be a big game for us for obvious reasons.
"We just need to get that feeling back in Charlotte that people fear. We do that, then everything else will start to come around and make sense for us."
There's no escaping the reality that is 1-5, but the Panthers have escaped similarly deep holes before. Two years ago, Carolina was 4-8-1 before winning out to reach the postseason and score a playoff victory over Arizona. Currently, Carolina and Arizona are a combined 4-8-1.
"We've got a team full of guys that weren't even here and wouldn't even know how to appreciate what 2014 was for us, but that's neither here nor there," Newton said. "It's a different team. I've been saying that since Day One. This is an opportunity for us to come together as a team."
---
View the top photos by photographer Kent Smith from Carolina's NFC Championship against Arizona.